Esports betting has taken the world by storm, blending the thrill of competitive video gaming with the age-old allure of wagering. In Canada, particularly Ontario, Esports betting is not only legal but also burgeoning with opportunities. With dynamic gameplay, unpredictable outcomes, and diverse strategies, it adds an exhilarating twist to traditional betting.

If you're keen on diving into this vibrant arena, you're in luck. This page is tailored to arm you with everything you need to confidently place your Esports bets. Let's journey together into the heart of Esports betting in Ontario!
Top Esports Betting Sites
Exciting Betting Features

Must be 19+ to participate, T&Cs apply, Play responsibly: connexontario.ca

Thrilling Sportsbook and Casino Fusion

Must be 19+ to participate, T&Cs apply, Play responsibly: connexontario.ca

Must be 19+ to participate, T&Cs apply, Play responsibly: connexontario.ca

Diverse Bets & Trusted Platform

Must be 19+ to participate, T&Cs apply, Play responsibly: connexontario.ca

Must be 19+ to participate, T&Cs apply, Play responsibly: connexontario.ca

Wide Range of Betting Options

Must be 19+ to participate, T&Cs apply, Play responsibly: connexontario.ca

Must be 19+ to participate, T&Cs apply, Play responsibly: connexontario.ca
At its core, Esports, or electronic sports, is competitive video gaming. What started in the early 1970s as local arcade gaming competitions has evolved into a global phenomenon, with elaborate tournaments broadcasted live to millions. From the initial 'Space Invaders Championship' in the 80s, which drew attention to competitive gaming, Esports has come a long way with multi-million dollar prize pools today.

Its meteoric rise in popularity can be attributed to several factors. The immersive graphics, gripping storylines, and strategic gameplay appeal to a vast audience. Platforms like Twitch and YouTube further brought players and fans closer, transforming individual gamers into celebrities.

Do you need to be a gamer to bet on Esports? Not necessarily. Just like you don't need to be a footballer to enjoy betting on the World Cup. But understanding game mechanics can be advantageous. Games like 'League of Legends', 'Counter-Strike: Global Offensive', and 'Dota 2' dominate the scene, with leagues such as the ESL Pro League and The International attracting global attention.

Now, as Esports carved its niche, bookmakers didn't stay behind. Many renowned betting platforms quickly integrated Esports into their offerings, recognizing the potential and demand. They offer odds, and unique betting options tailored to the nuances of video game competitions. Whether you're a seasoned gamer or just intrigued by the world of Esports, there's something for everyone in this exhilarating realm of betting.
Is Betting on Esports Legal in Canada?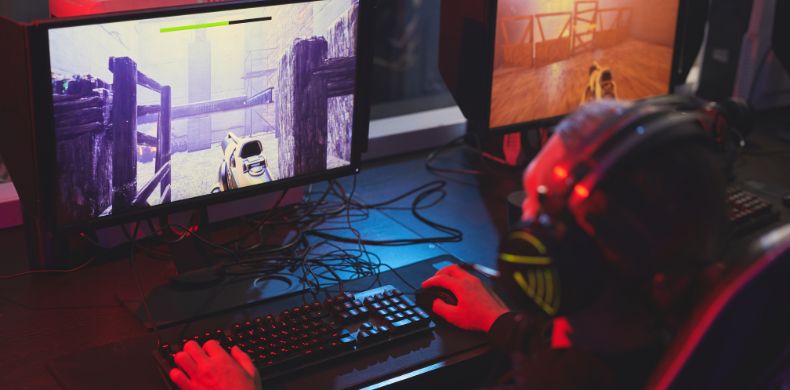 Let's break it down and shatter any misconceptions right off the bat: Esports betting is absolutely legal in Canada. Despite any lingering taboos about both esports and betting, both stand firm on legal grounds. When you step into the realm of esports betting, it's not much different from standard sports betting. After all, the process is straightforward: sign up with a sportsbook, deposit your funds, navigate to the esports section, and you're good to place your bets.
Canada does not deem betting as illegal. Traditionally, betting is channeled through provincial lottery associations. However, tapping into online sportsbooks is equally legitimate and often offers better value for your buck. We champion the idea of using esports betting sites from our recommendations, ensuring you engage with reputable and secure bookmakers.
Though esports betting stands legal for Canadian punters, there exists some confusion regarding the nation's internal legal framework on the matter. The Canadian esports betting market is vast, a fact acknowledged by the Canadian government. While the legal landscape can be a tad perplexing, especially for newcomers, the crux remains clear: esports betting in Canada is both legal and exciting.
The layers of complexity arise mainly due to provincial distinctions. In essence, the gaming industry is steered by legislations ensuring that esports betting sites operate under Canadian jurisdiction, necessitating a government license for such gambling services. However, this primarily targets Canadian-based firms, so individual bettors need not fret. Canadian residents are free to choose any online betting platform without infringing on any laws.
Lastly, delving deeper into regional considerations, it's pivotal to recognize that local governments hold the power to greenlight or red-light online esports betting.
Best Esports Sportsbooks
The esports betting industry is brimming with variety, offering numerous platforms each with its unique strengths and tailored experiences. To make an informed choice, it's crucial to understand which games each bookmaker specializes in and their overall reputation within the esports community. Let's dive in and explore some of the top contenders in space.
Sports Interaction

As one of Canada's leading online betting platforms, Sports Interaction quickly adapted to the rise of esports, providing comprehensive offerings and transparent user experiences, especially for major titles like CS:GO and LoL.
🎮 Games Offered: CS:GO, League of Legends.
Sports Interaction
Sleek, Intuitive Design
Extensive Sportsbook
Excellent Live Betting
Valuable SIA Insights
100% Canadian Focused
Must be 19+ to participate, T&Cs apply, Play responsibly: connexontario.ca
Play Now
Bet99

Predominantly catering to the Canadian market, Bet99 boasts a vast range of esports events, ensuring enthusiasts have a wide palette of games to choose from. Their inclusion of both mainstream titles and niche esports events like e-sports highlights their commitment to versatility.
🎮 Games Offered: Counter-Strike: Global Offensive, Dota 2, Kings of Glory, League of Legends, Starcraft 1, Valorant, Warcraft 3, Mobile Legends, Counter-Strike Battles, e-hockey, e-basketball, e-soccer (including eSoccer based on FIFA rules).
Bet99
Canadian-focused betting site
Clean and friendly user interface
Plenty of deposit methods
Extensive player props
Wide Range of Betting Options
Must be 19+ to participate, T&Cs apply, Play responsibly: connexontario.ca
Play Now
BetRivers

Known for its user-centric approach, BetRivers focuses on delivering an intuitive platform with a strong emphasis on major esports titles. Their commitment to responsible betting and a varied game selection makes them a top choice for many.
🎮 Games Offered: Dota 2, League of Legends, Overwatch 2, Rainbow 6, Valorant.
BetRivers
Comprehensive betting menu
Supports Interac and PayPal
Live sports betting available
Thrilling Sportsbook and Casino Fusion
Must be 19+ to participate, T&Cs apply, Play responsibly: connexontario.ca
Play Now
BetVictor

With a legacy in traditional sports betting, BetVictor seamlessly transitioned into esports. Their curated selection of games ensures that they maintain high-quality betting offerings for the most sought-after titles.
🎮 Games Offered: Counter-Strike, League of Legends, Dota 2.
BetVictor
Certified iGaming Provider
Versatile Mobile App
Broad Sports and Markets
Robust Live Betting
Quick Payment Processing
Must be 19+ to participate, T&Cs apply, Play responsibly: connexontario.ca
Play Now
Rivalry

Rivalry stands out as an esports-centric platform, diving deep into both mainstream and emerging titles. Their comprehensive Esports coverage, and emphasis on community engagement make them a top contender for passionate esports fans.
🎮 Games Offered: Dota 2, LOL, Valorant, CS:GO, Call of Duty, StarCraft 2, Wild Rift, MLBB, Free Fire, PUGB, Rainbow 6.
Bet365

A behemoth on the global stage, Bet365 offers concise yet rich esports offerings, complemented by its live-streaming capabilities. Their global reputation and expertise are evident in their dedicated esports section.
With the ever-evolving nature of esports, it's pivotal to choose a bookmaker that not only offers your desired games but also maintains a commitment to security, fairness, and user experience.
🎮 Games Offered: Honor of kings, Rainbow 6, League of Legends, Valorant, PUGB, CS:GO/CS2, Overwatch, Mobile Legends, Dota 2, Stracraft,  and Warcraft.
Bet365
Wide Sports Coverage
User-friendly Interface
Diverse Betting Features
Comprehensive Customer Support
Great Betting Options
Must be 19+ to participate, T&Cs apply, Play responsibly: connexontario.ca
Play Now
My Preferred Choice in Esports Betting
If you ask me which one is my favorite bookmaker for esports betting, I'd have to highlight a couple that genuinely stand out. Bet99, for starters, has always caught my attention due to its extensive variety of esports options. As someone deeply involved in the esports ecosystem, I immensely value platforms that don't just cater to the mainstream but also embrace the more niche aspects of the esports realm. Bet99 embodies this ethos perfectly, ensuring that enthusiasts like myself can find an avenue for almost any esports interest.
Then there's Rivalry. My appreciation for this platform is twofold. Firstly, it's hard to ignore the profound connection Rivalry has with both esports and internet culture. From the get-go, they position themselves as more than just a betting platform; they're a reflection of the vibrant digital age we're part of. Their mission, to "create the defining betting experience for the next generation," resonates with me. They're not here to be just another face in the crowd; they're here to redefine and reshape the esports betting landscape. And I must admit, their quirky take on things, especially their love for memes, is right up my alley.
In the vast sea of bookmakers, while many do commendable work, Bet99 and Rivalry have, in my eyes, set themselves apart. It's a mix of diverse offerings, authenticity, and a genuine love for the world of esports that makes them my go-to choices.
How to Choose the Best Betting Sites for Esports?
The esports betting landscape is as diverse as the games themselves. With numerous bookmakers vying for your attention, selecting the right one can be daunting. Your choice, however, can determine your overall betting experience, so it's crucial to get it right.
Game Selection: It's paramount to choose a bookmaker that offers a broad range of titles, from popular mainstream games to niche ones, ensuring you can bet on your favorites.
User Experience: A seamless user interface that is easy to navigate will make your betting experience enjoyable. Look for platforms that offer clear bet slip views, quick game filters, and straightforward deposit and withdrawal processes.
Reputation: Research bookmaker reviews and forums. A platform with a good reputation will likely prioritize user safety and fair betting.
Live Betting: The dynamism of esports makes live betting an exciting feature. A good bookmaker will offer real-time betting options for major esports events.
Choosing the right esports bookmaker is a personalized experience, rooted in your preferences. By considering the aspects mentioned above, you can confidently select a platform that aligns with your betting aspirations and enjoys a seamless betting experience.
Top Features of an Elite Esports Bookmaker
While many bookmakers delve into the esports sector, only a select few truly understand the nuances of the gaming world. The best esports bookmakers stand out by offering features tailored specifically to the needs and desires of esports enthusiasts.
In-depth Game Analysis: Top-tier bookmakers offer analysis and stats for each game, allowing bettors to make informed decisions.
Live Streaming: Watching the game you're betting on elevates the entire experience. Quality platforms often provide live streams of major esports tournaments.
Diverse Bet Types: Esports offers unique bet types like "first to achieve a specific objective" or "top player of the match." A good bookmaker will offer these nuanced bet options.
Esports News Section: Keeping bettors updated about game patches, team changes, or tournament schedules can significantly influence betting strategies.
Community Engagement: The best esports bookmakers foster a community, providing forums or chat rooms for bettors to discuss games, strategies, and predictions.
Mobile Betting: Esports fans are often tech-savvy. A responsive mobile app or website is crucial for on-the-go betting.
The best esports betting sites go beyond standard betting offerings. They immerse themselves in the esports culture, ensuring every feature, from game analysis to community engagement, resonates with the esports community. Make sure to opt for platforms that prioritize these tailored features for an unparalleled betting experience.
Sports Interaction
Sleek, Intuitive Design
Extensive Sportsbook
Excellent Live Betting
Valuable SIA Insights
100% Canadian Focused
Must be 19+ to participate, T&Cs apply, Play responsibly: connexontario.ca
Play Now
How to Open an Account on an Esports Betting Site
Ready to open an account? Opening an account on an esports betting site is the first step towards enjoying the exhilaration of wagering on your favorite games. Here's a comprehensive step-by-step guide, tailored especially for Canadians, to ensure a smooth sign-up process.
Step-by-Step Guide:
Choose the Right Platform: Start by selecting a reputable esports betting site from our recommended list. Consider factors like user reviews, esports offerings, and features tailored for Canadians.
Visit the Signup Page: Once on your chosen platform, look for the "Sign Up", "Join Now", or "Register" button. This is usually prominently displayed on the homepage.
Provide Personal Details: You'll be prompted to enter personal information such as your full name, address, date of birth, and email address. Ensure these details match your official identification documents, as this will be crucial during the verification process.
Choose a Username & Password: Pick a unique username and a strong password. Some sites might also ask you to set up security questions for added protection.
Provide Additional Details (Canada-specific): For Canadians, some platforms might request additional details to adhere to regional regulations. This can include providing a Social Insurance Number (SIN) or answering questions related to your source of funds.
Set Deposit Limits: Some sites may offer you the option to set daily, weekly, or monthly deposit limits right during the sign-up process. This is a great tool for responsible gambling.
Accept Terms and Conditions: Always read the terms and conditions and the site's privacy policy. Once you understand and agree, check the respective box.
Verification: For security and to comply with Canadian gambling regulations, betting sites will require you to verify your identity. This usually involves uploading a copy of a government-issued ID, like a passport or driver's license, and a recent utility bill or bank statement as proof of address.
Deposit Funds: Once verified, head over to the cashier or banking section to make your first deposit. Choose a payment method that's convenient for you. For Canadians, look for platforms that offer CAD as a default currency to avoid exchange fees.
Start Betting: With your account set up and funds deposited, navigate to the esports section and start placing your bets!
Setting up an account on an esports betting site is a straightforward process, but always remember to practice safe online habits. Keep your login details secure, regularly update your password, and enjoy the thrill of esports betting in Canada responsibly!
Diving Into the Esports Arena: Understanding the Genres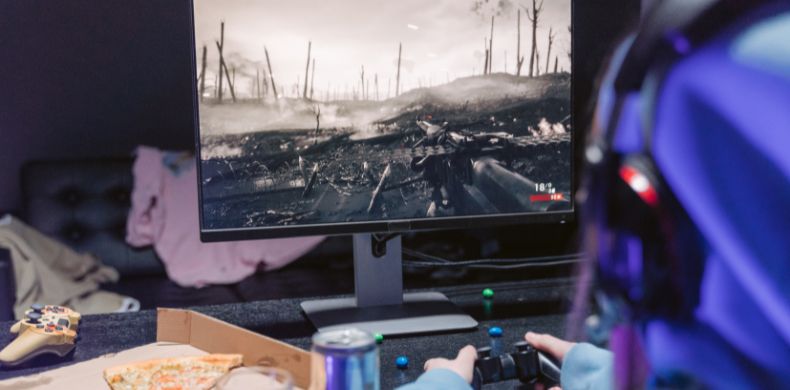 Esports isn't just about the games; it's about the vast array of genres they represent. Each offers a unique competitive experience, drawing in a diverse group of players and spectators. From strategic battlefields to high-octane races, let's explore the major genres shaping the esports landscape.
MOBA (Multiplayer Online Battle Arena): Team-based games where players control individual characters, aiming to destroy the opponent's main structure.
FPS (First-Person Shooter): Players experience the game from a first-person perspective, emphasizing shooting and tactical gameplay.
Battle Royale: Players fight to be the last person or team standing in a shrinking play area, combining strategy and survival.
RTS (Real-Time Strategy): Players gather resources, build structures, and command armies, all in real-time, testing their strategic prowess.
Fighting Games: Two characters face off in close combat, using complex moves and tactics to best their opponent.
Sports Simulation: Digital recreations of popular sports, allowing players to control real-world teams or create their own.
Racing: Players compete in races, often with realistic car mechanics and tracks, vying for the top spot.
Card Games: Strategy games using digital cards, where players build decks and face off against each other.
MMORPG Competitions: In these massively multiplayer online worlds, players compete in specific challenges or arenas, showcasing their in-game skills.
Arena Fighters: Characters duke it out in 3D arenas, using the environment to their advantage in dynamic battles.
From strategic planning to reflex-based challenges, each genre brings its unique flavor to the esports table, ensuring there's something for every gaming enthusiast.
Most Popular Games for Esports Betting
In the riveting realm of Esports, certain games have risen to unparalleled popularity, setting standards, and drawing millions of fans globally. Their immersive gameplay, stunning graphics, and the nail-biting competition they inspire are just a few of the reasons they've surged to the forefront. Here, we dive deep into the top 5, with a nod to the next set of champions.
League of Legends (LoL) A strategic multiplayer online battle arena (MOBA) game, LoL pits two teams of five players against each other, each aiming to destroy the opposing team's nexus. Its intricate gameplay, a plethora of champions to choose from, and the deep strategy required has earned it a dedicated global fanbase. Regular updates, character lore, and massive tournaments further elevate its appeal.
Dota 2: Emerging as the sequel to the community-created Warcraft III mod, Dota 2 is another MOBA, but with its unique flair. Two teams, again of five players, seek to destroy the opponent's 'Ancient'. What sets Dota 2 apart is its vast hero pool, complexity, and the annual 'The International' tournament, which boasts one of the highest prize pools in Esports.
Counter-Strike: Global Offensive (CS:GO) An iconic first-person shooter, CS:GO offers tactical gameplay where teams of terrorists and counter-terrorists fight to, respectively, perpetrate and prevent bombings, hostage-takings, and more. Its balanced mechanics, team strategy, and a plethora of professional leagues contribute to its massive global following.
Overwatch: Overwatch blends first-person shooting with team-based strategy. Players select from a roster of 'heroes', each with unique abilities, to engage in 6v6 battles. Its diverse character design, rich lore, and fast-paced action, all set in a vibrant world, make it a fan-favorite.
Call of Duty (COD): Arguably the most recognized name in the shooter genre, CoD offers various modes from single-player campaigns to competitive multiplayer. Its realism, periodic updates, and the annual release of new titles keep its audience consistently engaged.
While the top five titles often dominate the spotlight in the Esports universe, there's a cadre of games hot on their heels, each carving out their own dedicated following. These contenders, though perhaps not as universally recognized, captivate audiences with their unique gameplay, rich narratives, and high-stakes tournaments. Let's delve into the next five gems that are making waves in the world of competitive gaming.
Fortnite: A battle royale game where 100 players fight to be the last person standing. Its unique building mechanics, pop culture references, and regular events give it a unique edge.
Rainbow Six Siege: A tactical shooter focusing on team play and destructible environments. Its strategy-driven gameplay and ever-expanding roster of operators keep players coming back.
StarCraft II: This real-time strategy game is a testament to Esports' longevity. Players gather resources, build armies, and engage in strategic warfare. Its deep strategy and professional scene, especially in South Korea, keep it thriving.
Rocket League: Soccer meets vehicular mayhem! Players control cars to play soccer in this high-flying, fast-paced game. Its simplicity, yet deep mastery curve, makes it continually popular.
Valorant: Developed by Riot Games, this tactical shooter blends precise gunplay with unique agent abilities. Its fresh approach to the tactical shooter genre has quickly amassed a dedicated following.
The Esports world doesn't end here. Games like Hearthstone, with its captivating card duels, Apex Legends, offering a fresh twist on battle royales, PUBG, which many credit for popularizing the battle royale genre, Super Smash Bros., a crossover fighter game beloved by many, and Tekken, a classic in the fighting game community, all contribute to the rich tapestry of competitive gaming.
How to Bet on Esports?
Having navigated the sea of reputable bookmakers and finding one that resonates with your betting preferences, the next exhilarating phase is diving into the world of esports betting. But where do you begin? Betting on esports isn't just about choosing a winner; it's about understanding the game, the players, the strategies, and the myriad of betting options at your disposal.
In this section, we'll unravel the intricacies of esports betting, offering a detailed overview of key markets, understanding odds, and providing you with insightful tips to boost your chances of a successful bet. Whether you're a seasoned bettor venturing into esports or an esports enthusiast looking to try your hand at betting, we've got you covered. Let's get started!
Esports Betting Markets
As the esports realm expands, so do the betting opportunities. Before placing your bets, it's crucial to comprehend the diverse markets available. Let's delve into the most popular markets, complete with examples to offer clarity on each type:
Match Winner (Moneyline): The most straightforward bet where you pick the winner of a particular match. In a League of Legends match between Team A and Team B, you could bet on Team A to win.
Tournament Winner: Betting on which team will clinch victory in an entire event. For example, in Dota 2 International, you might back Evil Geniuses to emerge as the champions.
Handicap Betting: One team gets a hypothetical advantage or disadvantage, balancing the odds. Example: In a Counter-Strike: Global Offensive (CS:GO) best-of-three series, if Team C is favored over Team D, Team D might be given a +1.5 map handicap.
Total Maps Over/Under: A bet on the total number of maps played in a series. In a best-of-three Overwatch match, the over/under might be set at 2.5. If you believe it'll be a clean sweep, you'd bet under.
Map Winner: Wagering on the victor of a specific map in a game. Example: In a StarCraft 2 series, you might bet on Player X to win the first map.
First Kill/First Blood: Betting on the initial kill of a match. In a Dota 2 game, betting that Team E will secure the first kill is a typical "First Blood" bet.
Specific Map Events: Betting on distinct in-game milestones.In League of Legends, you could bet on which team will slay the first dragon or destroy the first turret.
Correct Score: Wagering on the precise final score of a series. In a best-of-five Valorant series, you might bet on Team F to win 3-2 against Team G.
Region of Winner: Betting on the originating region or country of the tournament winner. For the CS:GO Major Championships, you might bet on a European team to secure the trophy.
Props/Specials: Niche bets related to specific game events. For example, n FIFA eSoccer, how many goals a player might score in a match, or in a CS:GO game, how many rounds will go to defusing the bomb.
As you venture deeper into the world of esports betting, you'll encounter more game-specific markets. Familiarizing yourself with these core concepts will set a solid foundation for any bet you place.
Understanding the Calculation of Esports Betting Odds
In the realm of esports betting, understanding odds is pivotal. They not only give insights into the potential payout of a bet but also reflect the probability of a specific outcome occurring. But how are these odds determined? Let's delve into it.
At the core, bookmakers set initial odds based on a combination of factors:
Historical Performance: Past results and performance metrics of teams or players are analyzed. For instance, if Team A has dominated in recent League of Legends tournaments, it'll likely have shorter odds against less dominant teams.
Current Form: Recent performances, like a winning streak in CS:GO matches, can significantly influence odds.
Public Perception: Bookmakers gauge the betting public's opinion. A hugely popular team might have shorter odds simply because of its fan base's betting volume.
Injuries and Roster Changes: In esports, team synergy is crucial. A key player's absence or a sudden roster change can drastically impact a team's odds.
Other External Factors: Situations like internal team disputes, coaching changes, or recent practice results can also be considered.
Once the initial odds are set, they aren't static. They can fluctuate based on:
Betting Volume: If a large number of people bet on one outcome, bookmakers might adjust the odds to balance their liability.
Latest News: Last-minute player swaps, sudden illnesses, or any new information can result in odd shifts.
When you look at the diverse betting markets available for esports, the odds you see encapsulate all these considerations. A simple match winner odd in Dota 2, for instance, is not just a number. It reflects past performances, public sentiment, current form, and other dynamic factors. By understanding how these odds are determined, you'll be better equipped to discern their value and make more informed betting decisions.
Sports Interaction
Sleek, Intuitive Design
Extensive Sportsbook
Excellent Live Betting
Valuable SIA Insights
100% Canadian Focused
Must be 19+ to participate, T&Cs apply, Play responsibly: connexontario.ca
Play Now
Esports Betting Tips and Strategies
Betting on esports, much like traditional sports, requires a mix of knowledge, intuition, and strategy. If you're aiming to boost your chances of landing a winning bet, here are some essential tips and strategies to consider:
Know the Game: Before placing a bet, be well-acquainted with the specific esports title you're betting on. Different games have different dynamics. For instance, the strategies you'd use for a first-person shooter like CS:GO would differ vastly from a MOBA like Dota 2.
Stay Updated: Esports scenes are constantly evolving. Keep track of player transfers, meta-changes, patches, and other news. A top-tier team might struggle post a game update that alters gameplay mechanics.
Understand Team Dynamics: Esports often revolve around team play. Research teams' past performances, player synergies, and communication during matches. A seemingly underdog team with excellent teamwork can upset a perceived stronger team.
Don't Chase Losses: If you find yourself on a losing streak, avoid the temptation to place hasty bets to recover losses. Instead, reassess your strategies, and always bet within your budget.
Take Advantage of Live Betting: Many esports betting sites offer live betting. Watching matches in real-time can give insights into momentum shifts, allowing you to make more informed bets.
Explore Niche Markets: Apart from traditional win/lose bets, explore other markets like "First Blood" in games like LoL or "First to 10 Kills" in Dota 2. These can offer better odds at times.
Use Odds as Guides, Not Gospel: While bookmaker odds are generally a good indicator of match outcomes, they aren't foolproof. Use them as a guide, but trust your research.
Manage Your Bankroll: Determine a specific amount you're willing to invest in betting and stick to it. This will ensure you don't end up betting more than you can afford to lose.
Engage with the Community: Esports communities on platforms like Reddit or Discord can be treasure troves of information. Engage to get insights, predictions, and analyses that might not be available elsewhere.
Esports betting, while exciting, is a domain where luck alone won't lead you to consistent wins. It demands a keen understanding of the game, diligent research, and strategic planning. Whether you're a seasoned bettor or a newbie, refining your approach with the above strategies will set you on the path to more informed and potentially successful betting.
Esports Betting FAQs
Esports is rapidly rising in popularity, and with it comes an increasing interest in esports betting. While it shares similarities with traditional sports betting, there are nuances and details unique to the digital battlegrounds of esports. Whether you're new to the world of esports betting or just need a refresher, we've compiled some frequently asked questions to guide you.
Is Esports betting legal in Canada?

Where are the top platforms to place esports bets in Canada?

Which esports betting platforms come highly recommended?

On which esports games should I consider betting?

How do esports betting odds compare to traditional sports odds?
About the author: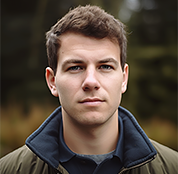 Ryan is an avid sports betting writer with a big passion for the Toronto Maple Leafs. His expertise in analyzing betting odds combined with his knowledge of sports provides readers with valuable insights. When he's not analyzing odds or cheering for the Leafs, you'll find Ryan on the basketball court.