As Canada's favorite sport, ice hockey is more than just a game—it's a national passion. And what better way to add to the thrill of the game than by placing a bet on your favorite team? Whether you're a seasoned bettor or just dipping your toes in, finding the right sportsbook is essential. It's all about the best odds, the widest range of markets, and a platform you can trust.
Top NHL Betting Sites in Canada
The National Hockey League (NHL) offers an exhilarating mix of speed, skill, and suspense, making it a thrilling choice for sports betting. With 32 teams competing from across North America, the NHL presents abundant betting opportunities every season. Yet, to fully capitalize on these opportunities, you need a quality sportsbook. A great NHL betting site offers competitive odds, diverse bet types—from moneyline and puck line bets to futures and props – and a safe, user-friendly platform.
But it's not just about the bells and whistles. Reliable customer service, flexible payment methods, and solid security measures are also key factors in choosing a betting site. That's why we've done the legwork to bring you honest, in-depth reviews of the top NHL betting sites. Our aim is to help you make informed decisions and enjoy your NHL betting experience to the fullest. Here's to finding your perfect match in the world of NHL betting!
Top NHL Sportsbooks in Ontario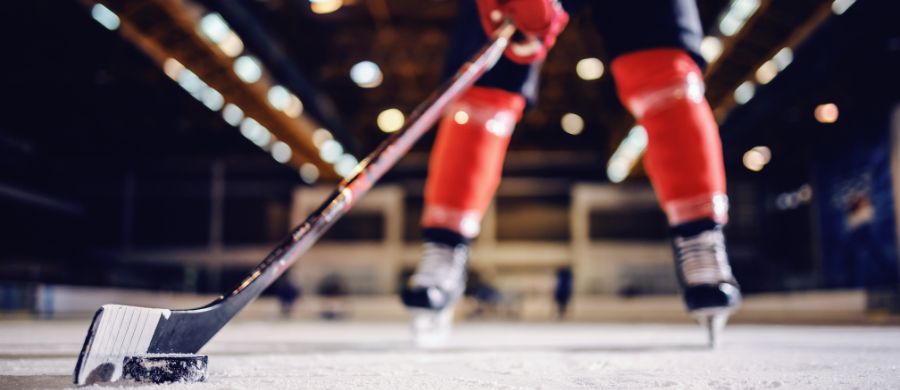 With an increasing number of bookmakers stepping into the arena, each with their unique offerings and features, choosing the right one can sometimes be an overwhelming task. This section aims to simplify that process, providing in-depth reviews and comparisons of some of the industry's leading bookmakers.
Bet99: A Rising Star in Canadian Sports Betting

Bet99, although a fresh face in the Canadian sports betting landscape, has rapidly earned its stripes courtesy of its comprehensive sportsbook, notable endorsements, and sharp focus on the Canadian marketplace.

The brainchild of BQC Consulting, Bet99 holds licensing and certification from both the Kahnawake Gaming Commission and Gaming Labs International, solidifying its commitment to providing a secure and trustworthy environment for its users.
As of the last day of October 2022, Bet99 has made its presence felt in Ontario with the launch of a fully licensed platform tailored to the region.

Even though Bet99 doesn't have a dedicated app just yet, it compensates with a top-notch mobile website that promises a smooth and uninterrupted betting journey for its mobile users. Word on the street is that an app is in the works – we'll keep you updated.
What we like!
Uncluttered, user-friendly interface
Multiple deposit methods
Wide range of player props
What needs to improve?
Absence of a dedicated betting app (for now)
No live streaming service
Streaming restricted to esports
Bet99 Top Features:
Real-time betting
Sportsbook catering to Canadian sports
Broad spectrum of betting markets
Variety of player props
Live betting functionality
Bet construction tools
Bet99
Canadian-focused betting site
Clean and friendly user interface
Plenty of deposit methods
Extensive player props
Wide Range of Betting Options
Must be 19+ to participate, T&Cs apply, Play responsibly: connexontario.ca
Play Now
BetMGM: A Versatile Betting Hub

BetMGM sets itself apart as a reliable sports betting destination, providing an intuitive platform, a broad spectrum of sports and markets, and enticing odds.

A successful alliance between MGM Resorts International and Entain has given birth to this premier online sportsbook, offering a diverse array of sports and markets.

Introduced in Ontario in April 2022, BetMGM offers a straightforward platform complemented by a dedicated app for iOS and Android devices, ensuring a smooth betting journey for Canadian enthusiasts.
What we like!
Intuitive platform and app.
Extensive variety of sports and markets.
Attractive odds.
What needs to improve?
Betting requirements.
Interface with low contrast.
BetMGM Top Features:
Option to cash out.
Bet builder tool.
Live betting and streaming.
Parlay bets.
BetMGM
User-friendly platform
Diverse sports & betting markets
Cash-out option
Parlay customization
Exciting Betting Features
Must be 19+ to participate, T&Cs apply, Play responsibly: connexontario.ca
Play Now
BetRivers: A Thrilling Addition to Ontario's Betting Scene

BetRivers, the brainchild of Rush Street Interactive, is a top-tier sportsbook that stepped into Ontario's iGaming sector on April 4, 2022. With licensing from the Alcohol and Gaming Commission of Ontario (AGCO), BetRivers offers a blend of sportsbook and online casino services on a user-friendly application accessible on Android and iOS devices. With its robust user interface and distinctive features, BetRivers is set to make a meaningful mark in Ontario's highly competitive market.
What we like!
Extensive betting options
Compatible with Interac and PayPal
Live sports wagering available
What needs to improve?
Limited withdrawal methods
Modest perks for new members
Non-continuous customer service
BetRivers Top Features:
In-play betting
Early payout
Live streaming
In-game combination bets
BetRivers
Comprehensive betting menu
Supports Interac and PayPal
Live sports betting available
Thrilling Sportsbook and Casino Fusion
Must be 19+ to participate, T&Cs apply, Play responsibly: connexontario.ca
Play Now
Bet365: A Leader in Sports Betting with Superior Features

Renowned for its exceptional features and extensive sports coverage, Bet365, a UK-based sportsbook, has expanded its reach into the Ontario iGaming market. The platform provides a comprehensive array of betting options, an intuitive app for both iOS and Android devices, and a multitude of banking alternatives.

Bet365 sets itself apart with its excellent execution of live betting and live streaming, earning it a top spot among sports enthusiasts in Ontario and worldwide.
What we like!
Wide-ranging sports coverage
Outstanding live betting interface
Responsive customer support around the clock
What needs to improve?
Lack of customer support via phone
Restrictions placed on successful accounts
Bet365 Top Features:
Live betting
Live streaming
Unified wallet system
Secure and safe platform
Licensed for iGaming
Bet365
Wide Sports Coverage
User-friendly Interface
Diverse Betting Features
Comprehensive Customer Support
Great Betting Options
Must be 19+ to participate, T&Cs apply, Play responsibly: connexontario.ca
Play Now
BetVictor: A Legacy of Trustworthiness in the Sports Betting Realm

BetVictor, a long-standing bookmaker since the 1940s, has successfully penetrated the Ontario market, leveraging its extensive experience and diverse portfolio of markets and features.

Accredited by both the UK Gambling Commission and the Alcohol and Gaming Commission of Ontario, BetVictor delivers an intuitive platform, round-the-clock live chat assistance, and custom mobile apps for both iOS and Android users. Recognized as a credible legacy provider, BetVictor boasts unique offerings such as live streaming of PGA Tour events and a handy Bet Builder tool.
What we like!
Sophisticated mobile app
Wide range of sports and markets
Powerful live betting capabilities
What needs to improve?
Absence of dedicated phone support
Predominantly UK-centric approach
BetVictor Top Features:
Real-time betting
Live streaming
Provision for early cash out
Bet Builder for personalized bets
BetVictor
Certified iGaming Provider
Versatile Mobile App
Broad Sports and Markets
Robust Live Betting
Quick Payment Processing
Must be 19+ to participate, T&Cs apply, Play responsibly: connexontario.ca
Play Now
How we Rank the NHL Betting Sites?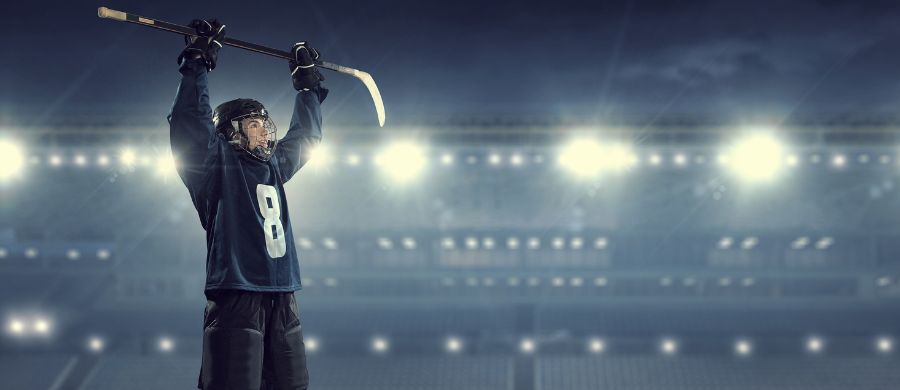 Choosing the right betting site is a crucial part of your NHL betting journey. It's easy to be swayed by glossy advertisements or well-known brand names, but there are several key factors that you should consider ensuring you're selecting the best platform for your needs. Here, we delve into the critical criteria that define a top-tier NHL betting site.
Range of NHL Betting Markets: Variety is the spice of life, and it's no different in NHL betting. The best sites offer a wide range of betting options, from basic moneyline bets to more complex props and futures. They should also provide extensive coverage of the regular season, playoffs, and the Stanley Cup Final.
Quality of Odds: The odds offered by a sportsbook directly affect your potential winnings. Look for a site that consistently offers competitive odds. Some sites may also provide enhanced odds on specific events.
User Experience: Whether you're betting from a desktop or a mobile device, the platform should be intuitive and easy to navigate. Features like live betting and cash out options can also enhance your betting experience.
Payment Methods: A good sportsbook offers a range of payment methods, from traditional options like credit cards and bank transfers to modern solutions like e-wallets and cryptocurrencies. The process for both depositing and withdrawing funds should be straightforward and speedy.
Security and Licensing: Trust is paramount when it comes to online betting. A reputable NHL betting site should be fully licensed and regulated by a recognized authority, such as the Ontario Lottery and Gaming Corporation (OLG). Additionally, it should employ robust security measures to protect your personal and financial information.
Customer Service: Reliable customer support is a must. You want a site that provides prompt and helpful responses to your queries, whether through live chat, email, or phone.
While every bettor has unique preferences, these are the core factors you should consider when choosing an NHL betting site. A site that excels in these areas is likely to provide a satisfying and rewarding betting experience.
NHL Betting Sites Top Features
When it comes to NHL betting, having access to a range of powerful features can elevate your experience and maximize your chances of success. From live betting and competitive odds to mobile betting and statistical analysis, these features provide invaluable tools for savvy bettors.

In this section, we will delve into the importance of each feature, explore what they offer, and uncover how you can leverage them to your advantage.
Live Betting: Live betting is crucial as it allows users to engage with NHL games in real-time, adjusting their bets based on the unfolding action. By capitalizing on live odds fluctuations, users can maximize their potential profits and make more informed decisions.
Live Streaming:

Live streaming is a valuable feature that enables users to watch NHL games directly on the betting site. It ensures users don't miss a moment of the action while placing bets, providing them with the convenience of both watching and betting on the same platform.

Competitive Odds:

Accessing competitive odds is of utmost importance for NHL bettors. It means users can find favorable betting lines and higher payouts compared to other platforms, ensuring they get the most value for their wagers and maximize potential winnings.

Early Cashout:

Early cashout empowers users by allowing them to take control of their bets. By offering the option to cash out before a game concludes, users can secure profits or minimize potential losses based on the current game situation, adding a layer of flexibility to their betting strategy.

Same-Game Parlays:

Same-game parlays offer users the opportunity to combine multiple bets from a single NHL game into one wager. This allows for increased potential payouts if all selections within the parlay are correct, offering a thrilling and potentially lucrative betting experience.

Bet Builders:

Bet builders allow users to customize their NHL bets by creating unique combinations from a range of available betting markets within a single game. This feature provides users with more control and flexibility in tailoring their bets to their own strategies and preferences.

Mobile Betting:

Mobile betting enables users to place NHL bets anytime, anywhere using their smartphones or tablets. This convenient feature ensures users never miss out on betting opportunities, allowing them to stay engaged with NHL games even when they're on the move.

Statistical Analysis:

Access to statistical analysis is invaluable for NHL bettors. It provides users with in-depth insights into player and team performance, historical data, and trends. Armed with this information, users can make more informed betting decisions, increasing their chances of success.

Betting Guides:

Betting guides are a valuable resource for NHL bettors, offering expert advice, strategies, and tips specific to the sport. By utilizing these guides, users can enhance their understanding of NHL betting, improve their skills, and make more informed and profitable bets.

User-Friendly Interface:

A user-friendly interface is essential for an enjoyable and efficient betting experience. It ensures users can easily navigate the NHL betting site, locate desired markets, and place bets seamlessly. A user-friendly interface saves time and enhances the overall satisfaction of the betting process.
How to Open an Account on an NHL Betting Site?
Before you can begin placing bets on your favourite teams, you'll need to set up an account with a reputable betting site. We've broken down the process into easy-to-follow steps to help you get started.
Choose a Betting Site: Based on factors like security, betting markets, odds, user experience, payment methods, and customer service, pick a betting site that aligns with your preferences.

Image: on.sportsinteraction.com

Register for an Account: Visit the chosen site and click on "Sign Up" or "Join Now". You'll be asked to provide personal details for verification purposes and to select a unique username and secure password.

Image: on.sportsinteraction.com

Set up a Payment Method: Choose your preferred method for deposits and withdrawals. The site will guide you through the process of linking this method to your account.

Confirm Your Account: The betting site will send you a confirmation email. Click on the link in this email to activate your account.

Understand the Betting Options: Before placing a bet, familiarize yourself with the different types of NHL bets available—such as moneyline, puck line, and totals. Each site will provide explanations of these betting types.

Place Your First Bet: Navigate to the NHL section of the site. Choose a game, select the type of bet you want to make, and enter your stake. Review your potential return, and if you're happy, confirm your bet.

Image: on.sportsinteraction.com
And there you have it! You're now ready to enjoy the thrill of NHL betting. Remember to bet responsibly and to make decisions that enhance your enjoyment of the game.
How to Bet on NHL in Ontario?
Hockey and the NHL, known for its speed, grit, and thrilling unpredictability, presents a wide array of opportunities for sports bettors. Whether you're a seasoned bettor or just beginning your journey in the world of sports wagering, betting on the NHL can add an additional layer of excitement to the game.
In this section we will guide you through all the necessary steps and strategies to enhance your NHL betting experience. We'll discuss the different types of bets you can place, from moneyline bets and over/under bets to more advanced options like prop bets and futures.

We'll also delve into important considerations like understanding the odds, researching team statistics, and keeping up with player injuries and trades.
Understanding the NHL Structure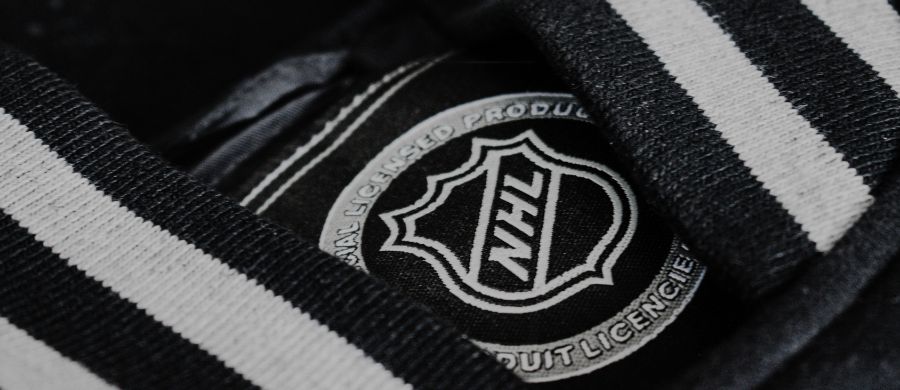 The National Hockey League (NHL) is one of the most popular sports leagues in North America, and understanding its structure can enhance your betting strategy. Here's a quick rundown of the league's setup:
Divisions and Conferences: The NHL is composed of 32 teams, split into two conferences: the Eastern Conference and the Western Conference. Each conference is further divided into two divisions. The Eastern Conference contains the Atlantic and Metropolitan Divisions, while the Western Conference holds the Central and Pacific Divisions. Each division has eight teams.
Regular Season: The NHL's regular season typically runs from October to April. Each team plays 82 games: 41 at home and 41 on the road. This includes games against teams within their division, within their conference (but outside their division), and against teams from the other conference. This mix of games allows for a wide variety of betting opportunities and the chance to exploit differing team strengths and weaknesses.
Playoffs: Following the regular season, the top teams from each division, plus two wild card teams from each conference, advance to the playoffs, which usually begin in April and run until June. The playoffs are structured as a series of best-of-seven rounds, culminating in the Stanley Cup Final. The intensity and unpredictability of playoff hockey provide a whole new range of betting possibilities.
Understanding the NHL's structure is crucial for effective betting. For instance, divisional games are often fiercely competitive due to the rivalries between teams, which can lead to unexpected outcomes. Regular season games can give insight into a team's form and potential performance in the playoffs. And as the playoffs progress, the stakes get higher and the games become harder to predict, offering potential value for astute bettors.
A thorough understanding of the NHL's structure allows you to make more informed bets, whether you're betting on individual games, division winners, conference winners, or the Stanley Cup champion. Always remember to combine this knowledge with other factors such as team form, injuries, and head-to-head records for the best betting outcomes.
Top NHL Betting Markets & Odds
Betting on the NHL isn't just about picking who will win or lose a game. There's a wide range of betting markets that can add depth and excitement to your NHL betting experience. Here are some of the top markets and a brief explanation of each:
Moneyline: This is the most straightforward type of bet, where you simply pick which team you think will win the game. The odds reflect the perceived likelihood of each team's chances. For instance, if the Boston Bruins are favored with odds of -130, you would have to bet $130 to win $100. Conversely, if the Detroit Red Wings are underdogs with odds of +110, a $100 bet could win you $110.
Puck Line: Similar to a point spread in other sports, the puck line is a handicap that is applied to balance the game. The favorite team must win by more than a certain number of goals (usually 1.5), while the underdog team must either win the game or lose by fewer than the specified number of goals. For example, if you bet on a team with a -1.5 puck line, they would need to win by two or more goals for you to win your bet.
Totals (Over/Under): In this type of bet, you're not concerned with who wins or loses, but rather the total number of goals scored by both teams. The sportsbook sets a number, and you bet on whether the actual total will be over or under that number. For example, if the total is set at 5.5, an "over" bet wins if six or more goals are scored, while an "under" bet wins if five or fewer goals are scored.
Futures: Futures bets involve wagering on an event that will happen in the future, such as which team will win the Stanley Cup or who will be the league's top scorer. These bets can be placed before the season starts or at any point during the season. For example, the Colorado Avalanche might have +800 odds to win the Stanley Cup before the season starts, meaning a $100 bet would win $800 if they win the championship.
Prop Bets: These are bets on specific events within a game that don't necessarily relate to the final outcome. Examples include betting on which player will score the first goal, whether a specific player will score a goal during the game, or the number of saves a goalie will make. Each of these bets will have its own set of odds based on the likelihood of the event.
Period Betting: This involves betting on the outcome of individual periods. You can bet on who will win each period, or the total number of goals scored in a period. For instance, you could bet on the New York Rangers to win the first period at odds of +120, meaning a $100 bet would win $120 if they outscore their opponent in the first period.
NHL Betting Tips & Strategies
Betting on the NHL can be a thrilling pastime, and with some knowledge, it can also be a profitable one. Here are some tips to help you make informed bets and maximize your potential for success.
Understand the Game: Familiarize yourself with the rules of hockey, the structure of the NHL, and the strengths and weaknesses of the teams and players. The more you know about the sport, the better your chances of making accurate predictions.
Study the Statistics: Look at recent form, head-to-head records, home and away performance, and other statistics that could influence the outcome of a game. There's a wealth of data available online to help guide your betting decisions.
Consider the Schedule: The NHL has a grueling schedule, and teams often play multiple games in a week, sometimes on consecutive days. Teams at the end of a long road trip or playing their second game in two days may be fatigued, which could affect their performance.
Watch for Injuries: Player injuries can have a significant impact on a team's performance. Always check the latest injury reports before placing a bet.
Manage Your Bankroll: Decide how much money you're willing to risk, and stick to it. Never bet more than you can afford to lose, and consider setting a budget for each game, week, or season.
Shop Around for the Best Odds: Different betting sites in Ontario may offer different odds for the same game. By comparing odds, you can ensure you're getting the best possible return for your bets.
Keep Emotions at Bay: It's important to make betting decisions based on facts and analysis, not emotions. Even if you're a die-hard fan of a particular team, you should aim to bet objectively.
Understand Betting Markets and Odds: Make sure you understand the different betting markets available and how odds work. This knowledge is fundamental to placing bets that have a good chance of being successful.
Betting Against the Public: Often, the general public tends to favor the favorite, which can skew the odds and potentially offer value bets on the underdog. This strategy involves going against the majority and placing your bet on less popular teams.
The Rest Factor: The NHL schedule is rigorous, with teams often playing back-to-back games or multiple games in a week. A team that's had more rest may have a physical advantage over a team that's playing their second game in two days or at the tail end of a road trip.
In-Game/Live Betting: The dynamic nature of hockey means that the momentum in a game can shift quickly. Live betting allows you to place bets during the game, taking advantage of these shifts in momentum.
Analyzing the Goalies: In hockey, the goalie is one of the most influential players on the ice. Teams often rotate their starting goalie, especially during busy periods in the schedule. Always check who is starting in goal before placing your bet.
The 'Under' on Totals in Division Games: Divisional games tend to be more competitive and often lower scoring, as teams in the same division play each other multiple times a season and are therefore more familiar with each other's tactics. The 'under' option in the totals market might offer value in these matchups.
Look at Advanced Statistics: Beyond traditional stats like goals and assists, advanced statistics like Corsi and Fenwick (which measure shot attempt differential while at even strength) can give deeper insights into a team's performance.
These strategies, while not guaranteeing success, can provide a framework for making more informed decisions when betting on NHL games. Always remember that betting should be enjoyable, and it's important to bet responsibly.
Singles vs. Parlays in NHL Betting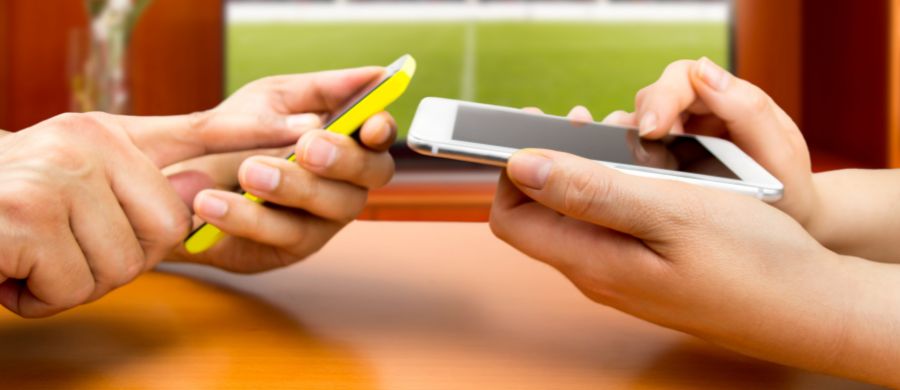 When it comes to NHL betting, you'll often be faced with the decision of whether to place single bets or parlay bets. Understanding the differences between these two types of bets can help inform your betting strategy.
A single bet is a bet on the outcome of a single game or event. This is the simplest form of betting and a great starting point for beginners. Examples of single bets include moneyline bets, puck line bets, and totals bets.
The main advantages of single bets are that they're straightforward and have a higher probability of winning compared to parlays. Since each single bet is independent, you can win some and lose some, but still come out ahead.
A parlay bet combines multiple bets into one. This can include multiple bets within a single game, or bets across several different games. For the parlay to win, all of the selections within it must win.
The primary allure of parlay bets is the potential for a higher payout. Because the odds of each bet are multiplied together, the potential winnings from a parlay can be much higher than from a single bet. However, this comes with a higher level of risk, since losing just one selection means losing the entire parlay.
The decision between placing single bets or parlay bets depends largely on your individual betting strategy and risk tolerance. Single bets offer more consistency and a higher chance of winning, making them a good choice for more risk-averse bettors. On the other hand, if you're willing to accept a higher level of risk for the chance of a higher payout, parlays can be an exciting option.
NHL Betting Rules

When it comes to NHL betting, there are a few key rules to be aware of. Understanding these rules can help avoid surprises when your wager's outcome is determined.
Overtime and Shootout Goals: In the event of a tie at the end of regulation time, any NHL game will proceed into a five-minute overtime period. If the game is still tied after overtime, it progresses into a shootout.

For betting purposes, once a game enters overtime, it is assured to have one more goal. This goal counts for total (over/under) bets, moneyline bets, and puck line bets, regardless of whether the goal occurs in overtime or a shootout. In the case of shootouts, although a "goal" doesn't technically occur, the final tally still relies on the outcome to settle wagers.


60 Minute Bets:

Some wagers may explicitly exclude overtime and shootouts. These are usually stated as "60 minutes only" or "excludes OT" in the betting terms.





If you place such a bet, it's important to note that only the goals scored within the regulation time count towards the outcome of your wager. For example, if you bet on a team to win within regulation time (60 minute line) and the game goes into overtime, your bet would lose even if your chosen team scores in overtime.




Player Props:

Player points or player goals count towards overtime stats. However, shootouts are inconsequential for this particular marketplace. If you're betting on player performance, any points or goals the player accrues during overtime will count towards your bet.



These rules are the general guidelines followed by most bookmakers. However, rules can slightly vary from one betting site to another. It's always advisable to review the specific rules at your chosen betting site to ensure you fully understand how your bets will be settled.
NHL Canadian Teams and Players
When it comes to the National Hockey League, both teams and players make a significant impact on the game and, consequently, on betting outcomes.
Canadian NHL Teams
Hockey is in the heart of every Canadian, and the NHL is no exception. Canada is home to seven NHL teams spread across different divisions. Here's a brief overview of each:
Toronto Maple Leafs (Atlantic Division)

Based in Toronto, Ontario, the Maple Leafs are one of the NHL's Original Six teams with a storied history dating back to 1917. They've had numerous ups and downs, but their fanbase remains one of the most passionate in the league.
Montreal Canadiens (Atlantic Division)

Located in Montreal, Quebec, the Canadiens, also known as the "Habs," are the oldest continuously operating professional ice hockey team and one of the most successful in the history of the NHL. The Canadiens are also an Original Six team, and they boast a record number of Stanley Cup victories.
Ottawa Senators (Atlantic Division)

Residing in Ottawa, Ontario, the Senators, often simply referred to as the Sens, have seen success in the regular season and have a dedicated fanbase. Though the team hasn't won a Stanley Cup yet, they've had strong seasons and competitive teams.
Winnipeg Jets (Central Division)

Based in Winnipeg, Manitoba, the Jets have a rich history, with the team's roots dating back to the World Hockey Association (WHA) before joining the NHL. The Jets are known for their strong and loud fan support, often referred to as the "Whiteout."
Edmonton Oilers (Pacific Division)

Located in Edmonton, Alberta, the Oilers have a history marked by periods of remarkable success, most notably during the 1980s with NHL legend Wayne Gretzky on their roster. They remain competitive and continue to be a team to watch in the Pacific Division.
Calgary Flames (Pacific Division)

Based in Calgary, Alberta, the Flames have been a consistently competitive team since their move from Atlanta in 1980. The Flames have a vibrant fanbase known for their "C of Red" during home games.
Vancouver Canucks (Pacific Division)

Located in Vancouver, British Columbia, the Canucks have made several playoff runs and remain an important part of the Western Conference. The team has a strong fanbase, which is particularly known for the "Towel Power" tradition.
Each of these teams has their unique strengths, weaknesses, and styles of play. Understanding these factors can provide an edge when you're placing bets on NHL games.
NHL Canadian Players
Canada has always been a hotbed of hockey talent, consistently producing some of the NHL's biggest stars. Many of these players not only lead their teams but also shape the game itself with their outstanding skills, leadership, and sportsmanship.

In recent years, a new generation of Canadian players has risen to prominence, further cementing Canada's status as a powerhouse in the hockey world.

Here, we present a selection of top Canadian players currently making waves in the NHL, each with their own unique strengths and contributions to the sport.
Connor McDavid: McDavid has been a dominant player in the league and is often considered one of the best, if not the best, player in the world. He plays for the Edmonton Oilers as a center.

Nathan MacKinnon:

MacKinnon is another standout player who has had a significant impact on the Colorado Avalanche's success. As a veteran center, he's proven his leadership and skill on the ice, driving his team toward victory with his offensive and defensive talents.



Sidney Crosby:

Despite being older than many of his peers, Crosby continues to be one of the top players in the NHL. His experience and intelligence on the ice make him a vital asset to the Pittsburgh Penguins, where he plays as a center.



Cale Makar:

As a defenseman for the Colorado Avalanche, Makar is one of the rising stars in the NHL. His defensive skills and skating ability have caught the attention of many, making him one of the top players in the league.
NHL Betting Sites FAQs
Let's provide you with quick and concise answers to some of the most common questions related to the NHL. We cover a range of topics, including understanding the betting odds and terms, identifying the top players, and knowing the teams that made it to the playoffs.

Whether you're a long-time hockey fan looking for specific information or a newcomer trying to understand the basics, this FAQ aims to help you enhance your knowledge and enjoyment of the game. Dive in and explore the exciting world of professional hockey.
How do NHL moneyline bets work?

Can I place a bet on the NHL after the game has started?

Can I bet on individual players' performances in the NHL?

How can I bet on the Stanley Cup winner?

How are NHL betting odds calculated?

Is it possible to make multi-game bets in the NHL, like parlays?

Can I bet on NHL games from my mobile device?

What happens to my bet if a game is postponed or cancelled?

What is live betting in NHL and how does it work?

What are some examples of prop bets in NHL games?

Can you explain puck line betting in the NHL?

What is over/under betting in the NHL?

Do shootout goals count in NHL betting?
About the author: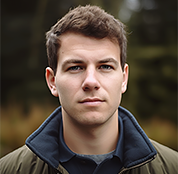 Ryan is an avid sports betting writer with a big passion for the Toronto Maple Leafs. His expertise in analyzing betting odds combined with his knowledge of sports provides readers with valuable insights. When he's not analyzing odds or cheering for the Leafs, you'll find Ryan on the basketball court.