League of Legends is one of the top competitive video games worldwide. In today's market, most sportsbooks provide esports betting lines, and League is one of the most commonly games displayed.

Finding the best esports betting sites can be challenging, but luckily for you, our experts have ranked the top Canadian sportsbooks specifically for betting on League of Legends.
Best LoL Betting Sites
Exciting Betting Features

Must be 19+ to participate, T&Cs apply, Play responsibly: connexontario.ca

Thrilling Sportsbook and Casino Fusion

Must be 19+ to participate, T&Cs apply, Play responsibly: connexontario.ca

Must be 19+ to participate, T&Cs apply, Play responsibly: connexontario.ca

Diverse Bets & Trusted Platform

Must be 19+ to participate, T&Cs apply, Play responsibly: connexontario.ca

Must be 19+ to participate, T&Cs apply, Play responsibly: connexontario.ca

Wide Range of Betting Options

Must be 19+ to participate, T&Cs apply, Play responsibly: connexontario.ca

Must be 19+ to participate, T&Cs apply, Play responsibly: connexontario.ca
About League of Legends

Esports has been steadily growing over the past few years with the popularity of video games increasing significantly during the Covid-19 pandemic. Games such as Fortnite, Apex Legends, and Valorant have transcended the space recently, but League of Legends remains atop the competitive scene. Other top games include Dota 2, Call of Duty, Counter Strike, Overwatch, and Rocket League.
The idea that video game players are treated similarly to competitive sports players may be shocking to some of you. Top Esports organizations in the world such as Liquid, TSM, and 100 Thieves sign players to contracts to compete for them in tournaments that have prize pools that occasionally surpassing $1 million. With the amount of money players are earning on a yearly basis, they should be considered professional athletes, and this can be a viable full-time job.
League of Legends is a PC/Mac OSX online multiplayer video game that released in 2009. This is a team-based strategy game, and standard matches have two teams of five going against each other. Each player can select from over 140 characters (Champions) who all have different abilities. The goal for each team is to destroy the opposing sides Nexus, which is at the heart of your base. Competitive games are incredibly intense and thrilling to watch online or in person. The games complexity leads to numerous different strategies and creates a league skill gap between casuals and the top players in the world.
 How to Bet on League of Legends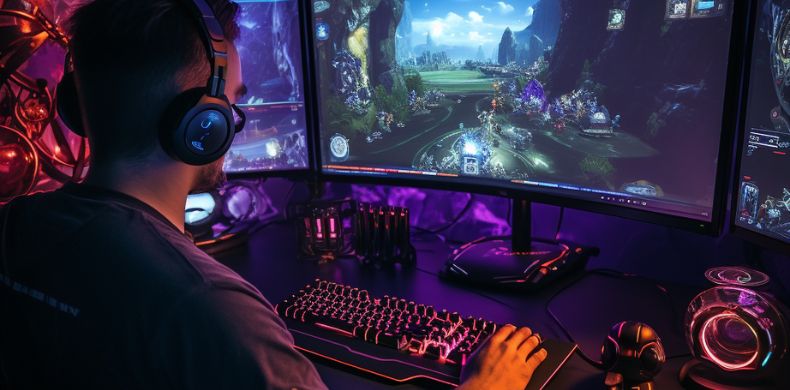 This section is a complete breakdown of League of Legends esports including a step-by-step betting guide, the top betting markets, rules, a breakdown of each type of champion, betting strategies, and the most popular events. By the end of this you will be prepared to place League of Legends bets with one of our top esports betting sites.
Betting on League of Legends: Step-by-Step Guide
If you are new to the betting scene and looking to sign up for a sportsbook and bet on League of Legends, follow this step-by-step guide to make things easy for yourself.
Choose the sportsbook the best suits you from out list of best League of Legends betting sites.
Click on the link provided from our website which will direct you to the sportsbooks sign-up page.
Click sign-up and follow the instructions to create an account.
Enter in the required personal information and click sign-up.
You should receive an email to confirm your registration and have full access to the sportsbook.
Before you can place your first wager, you will need to click the deposit option and obtain an account balance.
Choose your preferred payment method, enter in the required banking information, and choose the amount you wish to deposit.
Once you click deposit you should receive a confirmation email and notice your account balance updated accordingly.
Now you can place your first LOL bet!
League of Legends Odds and Betting Markets
You may know what that you want to bet on League of Legends, but choosing the correct bet can be challenging. Here are the most popular betting markets this esport has to offer.
Match Winner – This is essentially LOL's version of the moneyline, where you are simply predicting which team will win. Odds are given for each side in the head-to-head matchup to reflect their likelihood of winning.
Maps Handicap – This is LOL's version of the point spread in matches that are a best of three maps. The favourite will be displayed as -1.5 meaning they cannot lose a map, and the underdog will be displayed as +1.5 meaning they only need to win one map.
Kills – There are numerous betting market involving kills for LOL. You can wager on which team will draw first blood (get the first kill), which team will get the most kills, kill over/under's, kill races (first to 5, first to 10), etc. Some sportsbooks will also have the option to bet on if there will be a Quadra (four) or Penta (five) kill.
Inhibitors/Turrets – Lanes on the map have inhibitors and turrets which can be destroyed to obtain advantages such as gold, experience, and friendly minions. You can wager on which team will destroy the first inhibitor/turret or total inhibitors/turrets destroyed.
Barons/Dragons – Barons and Dragons are neutral enemies that either team can eliminate to obtain various advantages. You can wager on which team will destroy the first baron/dragon, the total barons/dragons destroyed, if both teams will destroy a baron/dragon, or what the first elemental dragon will be (Ocean, Cloud, Infernal, Mountain, Hextech, Chemtech).
Outright Winners – Not only can you wager on individual match winners, but some sportsbooks offer futures, allowing you to predict which team will be the overall winner of a specific tournament.
Understanding Basic League of Legends Rules
League of Legends is a team-based strategy game where two teams of five work together towards the ultimate goal of destroying the opposing team's Nexus. Each player chooses from a list of over 140 champions prior to the match with the idea of creating a balanced team.
The Nexus is at the heart of yours and the opposing team's base. It spawns minions and you can use it to access the shop and regenerate health. Your goal is to clear a path towards the opposing teams Nexus. Each lane is blocked by three turrets and an inhibitor which protects the turret. Once inhibitors are destroyed, they spawn super minions until the inhibitor respawns. The Nexus is also guarded by two turrets.
The Jungle is located in between the lanes and plays host to two important monsters, Baron Nasher (Barons) and Drakes (Dragons). Killing these monsters grants your team unique abilities. There are roles that you can take and each one has advantages and disadvantages based on the champions you are using. The roles are Top Lane, Jungle, Mid Lane, Bot Lane, and Support.
Each Champion has five abilities, two spells, and up to seven items. Champions have kits made up of three basic, one passive, and one ultimate ability. Items require gold to purchase which you earn throughout the match. Champions also get stronger by obtaining more experience, which unlocks abilities and increases stats.
League of Legends Gameplay and Champions
There are currently 163 Champions in League of Legends which are characters you can choose for yourself to use at the beginning of a match. To simplify things for beginners, champions are broken down into six separate classes known as Assassin, Fighter, Mage, Marksman, Support, and Tank. Each character provides different advantages and disadvantages that you need to consider, but here is a breakdown of each type of champion.
Assassin – Assassins are fast characters that excel at dealing damage to opponents quickly using melee-based weapons. Their mobility allows them to excel against slower enemies with lower health, but they are generally weaker defensively. Some of the top champions in this class include Zed, Fizz, Kayn, and Katarina.
Fighter – Fighters are fairly balanced champions with an above average health pool and damage output. Generally, these are melee attackers, but some are ranged based. Top champions in the class include Camille, Gwen, Jax, and Akali.
Mage – Mage Champions use magic spells to both eliminate opponents and buff their allies. There are two types of spells known as Aeo (Area of Effect) which target multiple enemies at the same time, and DPS (Damage Per second) which target single enemies. These champions are incredibly effective at eliminating opponents, but they have numerous disadvantages as well. Casting times for their spells take a long time, characters move slowly, and their health pool are low. Some of the top champions in the class include Orianna, Ziggs, Ahri, and Morgana.
Marksman – Marksmen specialize in dealing damage from range and slowly wearing down their opponents. They have weapons that deal high damage but lack defensively. They are often used to take down barons, dragons, inhibitors, and turrets. Some of the top champions in the class include Samira, Draven, Jhin, and Twitch.
Support – Support champions aid teammates by buffing and healing them during the match. They place wards to scout out the map and disable enemy effects. Some of top champions in the class include Blitzcrank, Janna, Nautilus, and Sona.
Tank – Tanks have high health pools and specialize defensively. Their endurance and toughness is offset by a limited damage output. Some of the top champions in the class include Rammus, Volibear, Amumu, and Shen.
Sports Interaction
Sleek, Intuitive Design
Extensive Sportsbook
Excellent Live Betting
Valuable SIA Insights
100% Canadian Focused
Must be 19+ to participate, T&Cs apply, Play responsibly: connexontario.ca
Play Now
League of Legends Betting Strategies
Esports is a true competitive market that should be treated similarly to professional sports for betting. Here are our top betting tips for betting on League of Legends.
Understand the game – You don't necessarily have to play League of Legends yourself to bet on it, but we at least recommend having a solid knowledge of how the game is played. This can be a simple as reading an article or watching a few tournament matches on Twitch to gain a solid game knowledge. We also recommend keeping up to date with changes to the game in recent updates that may benefit specific players.
Keep up to date with the competitive scene – There are numerous websites such as TRN that can help you research how teams have placed in recent or past events. We recommend valuing recent performance much higher than past performances with constant meta changes that can occur in video games.
Pay attention to roster changes – Esports organizations are constantly tweaking their rosters, so it's important to keep up to date with this and know which players you are placing your money on. One team may be the reigning champion of an event but have a completely revamped roster.
Bet based on odds – Being profitable in the betting world isn't about always picking the most likely winner, it's about obtain the best odds. If a team is an extremely heavy favourite, it may not be worth placing money on them. When you believe oddsmakers aren't giving a team enough credit, this is a great time to place a wager.
Take advantage of live betting – Live betting provides hundreds of new betting opportunities for an event, with the bonus of having additional information you did not have before the match began. This is also a great opportunity to obtain more favourable odds for teams you still believe in, despite a poor start.
Top League of Legends Events
There are hundreds of LOL tournaments held each year, but here are the best of the best for 2023.
| | | | | |
| --- | --- | --- | --- | --- |
| Date (2023) | Tournament | Location | Prize Pool | Reigning Winner |
| Oct 10 – Nov 19 | 2023 World Championship | Seoul | $2,225,000 | DRX |
| Aug 19 – Sep 10 | LEC Season Finals 2023 | Montpellier | $174,483 | TBA |
| Jun 7 – Aug 22 | LCK Summer 2023 | Seoul | $287,443 | Gen.G |
| Jun 14 – Aug 20 | LCS Summer 2023 | Los Angeles | $200,000 | Cloud9 |
| May 29 – Aug 5 | LPL Summer 2023 | Shanghai | $580,026 | JD Gaming |
| Jun 17 – Jul 30 | LEC Summer 2023 | Berlin | $87,241 | Rouge |
| May 2 – 21 | Mid-Season Invitational 2023 | London | $250,000 | JD Gaming |
| Mar 11 – Apr 23 | LEC Spring 2023 | Berlin | $88,391 | MAD Lions |
| Jan 14 – Apr 15 | LPL Spring 2023 | Shanghai | $610,563 | JD Gaming |
| Jan 26 – Apr 9 | LCS Spring 2023 | Los Angeles | $200,000 | Cloud9 |
| Jan 18 – Apr 9 | LCK Spring 2023 | Seoul | $284,039 | Gen.G |
| Jan 21 – Feb 26 | LEC Winter 2023 | Berlin | $85,398 | G2 Esports |
On top of these S-Tier tournament's, there are nine tier one professional leagues across the globe.
South Korea: League of Legends Champions Korea (LCK)
China: League of Legends Pro League (LPL)
Europe, Middle East, Africa: League of Legends EMEA Championship (LEC)
North America: League Championship Series (LCS)
Taiwan, Hong Kong, Macau, Southeast Asia, Oceania: Pacific Championship Series (PCS)
Vietnam: Vietnam Championship Series (VSC)
Brazil: Campeonato Brasileiro de League of Legends (CBLOL)
Japan: League of Legends Japan League (LJL)
Latin America: Liga Latinoamérica (LLA)
Top League of Legends Betting Sites
Now that you have a good understanding of esports betting it's time place a bet on LOL. The only thing standing in your way is finding a quality sportsbook, but luckily for you, our experts have listed their best LOL betting sites. Also, make sure to check out our top overall betting sites and betting apps!
Betway – Massive League of Legends betting market

Betway offers one of the best eSports selections you will find in the country, making it one of their five major tabs featured at the top of their website. They have betting categories for 18 different League of Legends professional leagues, featuring all nine tier one leagues and some tier 2 and lower leagues. Betway offers LOL boosts and will sometimes feature daily specials with numerous props. They are regulated in Ontario and recognized as a top sportsbook in the country with a simplistic easy to use website and app design.
888sport – Easy to use League of Legends betting app

888sport offers betting markets for over four different League of Legends professional leagues but does not have an extensive betting selection past the moneyline for their events. They are an award-winning brand amongst the top options for Canadian bettors with one of the best mobile and desktop designs you will come across.
Sports Interaction – Well trusted league of Legends betting site

Sports Interaction has a tab dedicated entirely to League of Legends betting, offering the ability to bet on over six different professional leagues. Betting options are limited past moneyline betting, but you will be hard pressed to find a sportsbook with a better reputation in Canada. They are one of the longest standing betting brands in the nation, and are showing efforts to adapt to the growing industry by introducing a mobile app.
LeoVegas – One of the best League of Legends betting apps

LeoVegas has an esports section that features League of Legends tournaments, but the options are rather limited compared to other top brands on our list. They are still recognized as one of the top sportsbooks in the nation with an award-winning mobile app and one of the best live streaming services.
Bet99 – Endless League of Legends betting options

Bet99 has one of the best esports betting selections available with over 221 markets and over 22 featured League of Legends tournaments. Their volume is exceptional, but so is the quality of their betting options. Their prop betting section is the best I have seen for esports, with the ability to bet on total turrets, first blood, total kills, map durations, first inhibitor, first baron, etc. Bet99 is still relatively new to the betting scene and still does not have a mobile app, but the company has quickly ascended themselves amongst the top sportsbooks in Canada.
Conclusion
Esports is a legitimate professional sporting industry with one of the largest growing betting markets. You will be hard pressed to find a sportsbook that offers esports betting and doesn't feature League of Legends as it is arguably the most popular esport in the world alongside Dota 2.
We conclude this page by recommending League of Legends to anyone looking to enter the esports betting scene. Choose from one of our top Esports betting sites and explore all the LoL betting markets they have to offer.
 LoL Betting FAQs
Is betting on League of Legends legal?

What are the six Champion classes in the League of Legends?

What are some of the most common wagers placed on League of Legends events.

What are the nine tier one LOL Leagues worldwide?

What are the most popular annual League of Legends tournaments?

How many players are on a team in League of Legends?

How do you win a League of Legends match?

What is the only map used for League of Legends tournaments?
About the author: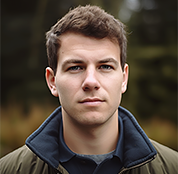 Ryan is an avid sports betting writer with a big passion for the Toronto Maple Leafs. His expertise in analyzing betting odds combined with his knowledge of sports provides readers with valuable insights. When he's not analyzing odds or cheering for the Leafs, you'll find Ryan on the basketball court.