Hey, fellow Canadian punters! Meet Rivalry, our very own Toronto-branded pride in the world of online betting. Born and bred right here in our backyard, Rivalry Corp. snagged one of the first golden tickets – a sports betting licence from the Alcohol and Gaming Commission of Ontario (AGCO). A solid entry ticket to Ontario's ever-evolving iGaming landscape.

While they're relatively new kids on the block (founded in 2016), don't let their youth fool ya. They've quickly shot up the ranks, especially in the Esports arena, forming allegiances with big-league players like Fnatic and FURIA Esports. And trust me, they're not just about those pixel battles. With their recent dabbling into traditional sports betting and even casino games, Rivalry is rapidly expanding its turf.

What makes them stand out? Besides their rich Esports palette (hello, Dota 2 and NBA 2K fans!), they're one of the few that accept Bitcoin, and their odds? Sharp as a skate blade. Dive into our comprehensive review to get the full deets on what Rivalry brings to the table for us Ontarians. Let's drop the puck!
Rivalry Pros and Cons  
As one delves into the world of Rivalry, it becomes evident that the platform has worked diligently to offer an enhanced betting experience to its users. From a robust support system to diverse payment methods, Rivalry showcases many strengths. However, like any platform striving for perfection, it has areas awaiting further refinement.
Rivalry Pros:
24-hour Live Support: Having outgoing 24-hour live support indicates Rivalry's dedication to user experience. No matter when issues arise, users can count on immediate assistance, making the betting process smoother and more reliable.
Varied Payment and Betting Options: With tons of payment methods, including the acceptance of Bitcoin, Rivalry ensures that every user finds a convenient way to transact. Additionally, the varied betting markets cater to a diverse range of preferences, allowing both novices and pros to find their niche.
Competitive Game Odds: In a saturated betting market, Rivalry stands out by offering some of the most competitive odds. This means better potential returns for players and indicates a commitment to fairness and transparency in their operations.
Rivalry Cons:
Limited Live Betting and Streaming: While Rivalry offers a myriad of betting markets, its live betting options are somewhat limited. Additionally, the reduced live streaming options can hinder the immersive experience that many users seek in modern betting platforms.
Platform Restrictions: The lack of a dedicated Rivalry betting app across all platforms and its limitation to Ontario for some services can deter potential users. Accessibility and user convenience should be at the forefront of any growing platform.
Rivalry is undoubtedly making waves in the betting industry with its robust features and user-centric approach. While it has its limitations, its strengths show a promising trajectory. With continued innovation and user feedback, it's poised to solidify its position in the market.
Rivalry Canada Rating
Pinnacle Ontario Profile
| | |
| --- | --- |
| Website | https://www.rivalry.com/on |
| Year founded | 2017 |
| License & regulation | iGaming Ontario |
| Contact | FAQs, live chat, email |
| Payment methods | Credit card, Interac, Paypal |
| Features | Live streaming, Same game combos |
| Apps Devices | iOS |
| Min Deposit: | $20 |
| Withdrawal times: | Up to two business days |
| Other Products | Casino |
| Casino providers: | Evoplay, Spribe |
| Casino games: | Blackjack, Monopoly, Roulette |
| Owner | Rivalry Ontario Corp |
Rivalry Sportsbook: A Deep Dive into Canada's Premier Esports Betting Platform
In the bustling world of online betting, Rivalry has quickly risen as a notable contender, especially in the realm of Esports. Originating from Toronto, this platform secured its credentials early on with a sports betting license from Ontario's AGCO. Those wondering, "Is Rivalry legal in Canada?" can rest easy knowing they've fully complied with all regional regulations.
Esports aficionados will relish the rich variety Rivalry Canada offers. From iconic names like Dota 2 and LoL to the lesser-known like Hearthstone and NBA 2K, their repertoire is vast. Their deep affiliations with top Esports organizations, such as Fnatic, only add to their stature. But, it's not just the virtual sports they shine in; Rivalry sportsbook also provides a burgeoning selection of traditional sports, with NFL and soccer taking the lead. Their recent addition of NFL live-streaming further demonstrates their commitment to a comprehensive betting experience.
One standout feature is the Bet Distribution, allowing punters to gauge how others are placing their bets. And for those new to the betting scene or seeking to expand their know-how, the Rivalry Academy is an invaluable asset. For the tech-savvy betters, the anticipation around the potential Rivalry app is high, though as of now, their services are primarily accessible through Rivalry mobile app for iOS users.
However, perfection is elusive. While their offerings are expansive, there's room for improvement in live betting options. The lack of a dedicated Rivalry app for all platforms is a miss.
Nonetheless, with Bet Builder, early cash outs, and a broad spectrum of payment options, including Bitcoin, our Rivalry review leans positively. Though they currently cater primarily to Ontario and iOS users, their trajectory indicates broader accessibility soon. For those asking, "Is Rivalry safe?", our examination suggests it's a trustworthy platform, but as always, we encourage personal exploration.
Many are asking: Is Rivalry legit? Yes, Rivalry operates legally in Ontario and is regulated by the Alcohol and Gaming Commission of Ontario (AGCO), ensuring a safe and legitimate betting experience for its users.
Diving into Rivalry's Rich Feature Set
Navigating the world of sports betting can be a maze, but with the right tools, it transforms into a strategic and entertaining venture. Rivalry has recognized the evolving needs of bettors and equipped its platform with a suite of impressive features. Each addition has been carefully curated, aiming to enhance user experience, offer insights, and bolster winning chances. Let's unpack these features:
Virtual Sports: In the absence of live events, virtual sports provide a thrilling alternative, simulating real-world sports matches. With unpredictable outcomes and continuous offerings, bettors can indulge in the action around the clock, offering endless betting opportunities.
Live Betting: Experience the adrenaline rush of placing bets in real-time as the action unfolds. Live betting allows users to capitalize on dynamic odds, making strategic decisions based on the ongoing match scenario.
Rivalry Academy: Every bettor has to start somewhere, and Rivalry Academy is a golden resource. From the basics to intricate strategies, this comprehensive guide caters to all, ensuring players can make informed bets no matter their experience level.
Early Cash Out: Lock in your profits or cut losses swiftly with the early cash-out feature. Instead of waiting for an event to conclude, users can cash out based on live odds, providing more control over potential outcomes.
Live Streaming: Stay at the heart of the action with live streaming. Witnessing events real-time not only heightens the thrill but offers invaluable insights, helping bettors make better decisions.
Bet Distribution: Gain a unique perspective by seeing how fellow bettors are placing their stakes on a match. The Bet Distribution offers transparency, potentially aiding users in making more informed betting choices.
Bet Builder: Craft your perfect bet with the Bet Builder. It empowers bettors to combine multiple bets into one, providing an avenue for more intricate strategies and potentially higher payouts.
Competitive Odds: At the core of every bet is the potential return, and Rivalry ensures it's maximized with some of the most competitive odds in the industry. This commitment to offering value significantly enhances potential profits for bettors.
In essence, Rivalry's feature set is a testament to its user-centric philosophy. These tools and functionalities aim to empower, educate, and entertain bettors, making each wager not just a game of chance but a strategic endeavor.
Rivalry's Mobile Experience: Tailored and Engaging
In an era dominated by on-the-go digital access, Rivalry strides ahead by providing a mobile-optimized platform. This optimization ensures that bettors, regardless of their device, get a consistent and user-friendly experience. Interestingly, the platform holds a unique position for iOS users, offering them a refined experience tailored specifically for their devices.
For those who find themselves frequently on Rivalry, there's a convenient feature: the ability to add a shortcut to their mobile home screen. This mirrors the ease of tapping an app, allowing bettors swift access to the platform's myriad offerings. Once in, users are immersed in a comprehensive esports betting universe, boasting over 20 game titles. Major giants of the esports world, such as League of Legends, Dota 2, and CSGO, stand prominently among the offerings.
The design of Rivalry is notable. Crafted by gamers, its layout speaks the language of its primary audience. This ensures that users, familiar with gaming interfaces, find navigating the platform intuitive. Beyond esports, Rivalry hasn't forgotten the traditional sports enthusiasts. Whether it's the NBA, NFL, or other major leagues, there's ample action available. And when it comes to odds, especially for top-tier events, Rivalry promises some of the most competitive ones in the market.
The platform's visual design also stands out. Moving away from the clutter and sterility of traditional betting sites, Rivalry exudes vibrancy and clarity. This makes the platform feel less like a task and more like a leisure activity. Furthermore, financial interactions on the site are smooth. Rivalry ensures that users encounter hassle-free and secure payment processes.
In essence, Rivalry's mobile-centric approach showcases a harmonious blend of intuitive design, a vast array of betting opportunities, and user convenience. It's not just a betting platform; it's an experience, inviting users to delve deep into the world of betting, all from the comfort of their mobile devices.
Sports and Esports Coverage: A World of Thrilling Action
Dive into Rivalry, a platform that brings the adrenaline rush of both traditional sports and the dynamic world of esports to your fingertips. Whether you're a fan of classic sports heroes or the fierce intensity of esports, Rivalry has a smorgasbord of betting action. Here's a glimpse into the world of excitement that awaits.
Rivalry Esports:
Dota 2: The International, the premier Dota 2 tournament, showcases global talent and drama. Betting on matches here means engaging with intricate strategies and underdog stories. Canada's own Artour "Arteezy" Babaev has often graced this stage, making it even more exciting for Canadian fans.
League of Legends (LoL): As a personal favorite, the World Championship in LoL is a spectacle of skill. With teams like Cloud9 boasting Canadian talent, it's a game that often feels close to home.
CS:GO: The Majors in CS:GO, like ESL and DreamHack, are the epitome of first-person shooter tournaments. From strategy to aim, every moment is nail-biting. And with Canadian teams like Oxygen Supremacy, there's always local talent to root for.
Valorant: Riot Games' Valorant is rising, with its tournaments garnering global attention. The First Strike series showcased the best teams, with the Canadian scene being vibrant and competitive.
Call of Duty: COD World League is where rivalries are forged. With fast-paced action and legendary teams, every bet is an adrenaline rush.
StarCraft 2: A classic that never fades. Its World Championship Series is a battleground of wits and strategy. Players like Canada's Scarlett have made significant impacts, adding a touch of Canadian pride.
Rivalry Sports:
NFL: Betting on the NFL is a testament to unpredictability. Super Bowl is a cultural event, and with the occasional Canadian player making waves, it's an exciting league for bets.
Soccer: The world's game, with leagues like the Premier League and the UEFA Champions League, offers incredible betting depth. Alphonso Davies, Canada's star in Bayern Munich, adds a special touch for Canadian bettors.
Basketball: The NBA is a spectacle of talent. With the Toronto Raptors' historic 2019 victory, Canada's presence is undeniable. Every game, especially during the playoffs, is a betting paradise.
Hockey: Arguably Canada's favorite, the NHL showcases top talent and intense rivalries. Teams like the Toronto Maple Leafs and Montreal Canadiens are testament to Canada's rich hockey heritage.
MMA: The octagon in the UFC is where legends are made. Georges St-Pierre, a Canadian MMA icon, has made it a must-watch and bet-on sport for many.
Tennis: Grand Slams, with their intense rallies and legendary matchups, offer betting opportunities galore. And let's not forget Canadian stars like Bianca Andreescu, adding local flavor to the global stage.
For those looking for more diverse options, Rivalry also covers sports like Boxing, Baseball, and Volleyball, each offering its own thrills. Moreover, the esports realm further expands with games like Wild Rift, MLBB, and Free Fire. Whatever your passion, Rivalry ensures you're never short of action. Dive in and experience the rush!
Betting Markets: The Heartbeat of Sports and Esports Betting
Every bettor, from a rookie to a seasoned shark, knows that understanding betting markets is the key to maximizing profits and enjoyment. These markets determine the type of bets you can place and dictate the tactics you might use. At Rivalry, there's an array of markets tailored to fit the varied needs of bettors.
Match Winner (Moneyline): The essence of sports and esports betting is often captured in this classic bet where you're predicting the outcome: who will triumph? The popularity of the Match Winner bet, also known as Moneyline, stems from its simplicity. For instance, if you're eyeing a game between the Toronto Raptors and the LA Lakers, a bet on the Raptors at odds of 1.60 means that a $100 wager would return $160 if they clinch the win. Especially when Canadian teams are in top form, this market provides a direct and exhilarating betting experience.
Handicap (Point Spread): Handicaps, often referred to as Point Spreads in sports like basketball and football, are the market's way of leveling the playing field. By giving the underdog a virtual advantage and the favorite a virtual disadvantage, it offers a new layer of strategy for bettors. For instance, in a matchup between the Toronto Maple Leafs and the Ottawa Senators, if the Leafs have a handicap of -1.5 at odds of 2.10, they'd need to win by 2 or more goals for a winning bet. This market demands that you consider both teams' form and potential performance nuances.
Totals (Over/Under): The Totals market, frequently labeled Over/Under, shifts the focus from 'who' to 'how much'. Here, you're not concerned about the victor but rather the combined score of both teams. Using the NHL as an example, a game between the Vancouver Canucks and the Edmonton Oilers might have a set total of 5.5 goals. If you have a hunch or stats suggesting a high-scoring game, you'd place your chips on 'over'. It's a refreshing change from the more direct winner predictions and offers bettors a unique challenge.
Outright Winner (Futures): For those with an eye on the long game, the Outright Winner or Futures market is a thrilling choice. Here, the goal is to predict the eventual champion of a league or tournament. Naturally, these bets come with higher odds, translating to potentially heftier payouts. A prime strategy tip is to lock in your bets early, perhaps at the start of a season or before a tournament. For example, if you're bullish on the Montreal Impact's prospects in the MLS, betting on them to clinch the title at odds of 20.00 at season's onset could yield a handsome $200 on a modest $10 wager.
Prop Bets (Specials): For those who crave diversity in their betting adventure, Prop Bets, also known as Specials, are the spice of sports betting. These bets hone in on specific outcomes within an event, be it the first goal scorer, the number of yellow cards in a soccer match, or even specific player performances. Imagine betting on Jonathan David to be the first to score in a soccer match involving Canada. With odds of 4.50, the potential returns are enticing. It's a market that encourages bettors to tap into their specialized knowledge and research for a more personalized betting experience.
Canadian teams and athletes continue to shine on various global stages. With their performances offering ample opportunities for bettors, a deep understanding of these markets can significantly enhance the betting experience at Rivalry. Whether it's backing the Canucks in the NHL, rooting for Canadian esports teams, or placing prop bets on standout athletes, Rivalry ensures you're covered.
Banking: Simplifying Your Transactions at Rivalry
Before diving into the thrilling betting world of Rivalry, ensuring a smooth and secure financial transaction process is crucial. After a quick Rivalry login, you'll find that the platform prioritizes both security and convenience, offering bettors an experience that's as seamless as it is straightforward. Whether you're making a deposit or requesting a withdrawal, this guide will walk you through the necessary steps, allowing you to focus on perfecting your betting strategies.
How to Make a Deposit:
Log In: Start by accessing your Rivalry account. If you haven't registered, you'll need to complete the signup process first.
Access Banking Section: Navigate to the "Banking" or "Cashier" section, usually found in the account menu.
Select Deposit: Within this section, choose the "Deposit" option.
Pick a Payment Method: Rivalry offers a myriad of deposit options. Select your preferred method from the available list.
Input Details: Depending on the method chosen, fill in the necessary details like card number or e-wallet address.
Confirm Amount: Decide on the deposit amount, ensuring it falls within Rivalry's specified limits.
Authorize Transaction: Finalize the deposit. Depending on your chosen method, you might be redirected to a payment gateway or need to approve the transaction via an app or OTP.
Top Deposit Options:
Credit Card: A universal favorite, credit cards offer instant deposits and high security. Whether it's Visa or Mastercard, simply input your card details, and your Rivalry account will be funded promptly. Given its wide acceptance and rapid processing, it's an ideal choice for many.
Interac: Especially popular among Canadians, Interac ensures secure e-transfers directly from your bank account. It integrates with many Canadian banks, allowing bettors to move funds conveniently and swiftly. Its familiarity and trustworthiness make it a highly recommended option for locals.
PayPal: A global leader in e-wallet solutions, PayPal ensures rapid and protected transactions. It's particularly beneficial if you're wary about sharing your financial details directly with betting platforms. Simply link your Rivalry account to your PayPal, and enjoy hassle-free deposits.
How to Request a Withdrawal:
Log In: Access your Rivalry account.
Navigate to Banking: Head over to the "Banking" or "Cashier" section.
Choose Withdraw: Within the banking options, select "Withdraw".
Specify Amount: Enter the desired withdrawal amount, ensuring it's within Rivalry's set limits.
Select a Payment Method: Opt for your preferred withdrawal method. For security reasons, many platforms prefer to process withdrawals via the same method used for deposits.
Authorize: Depending on your chosen method, you might need to provide additional details or authenticate the transaction.
Await Processing: Once requested, your withdrawal will undergo processing. Timeframes can vary based on the method and platform policies.
In the intricate world of online betting, Rivalry stands out by simplifying banking processes, ensuring bettors can effortlessly fund their accounts and access their winnings. Whether you're a rookie or a seasoned player, understanding these transactional nuances enhances your overall experience.
Rivalry in Ontario: Your Trusted Betting Platform
Is Rivalry legal in Ontario? Yes, and it's not just legal but also safe and regulated. Rivalry Ontario Corp. is duly registered under Ontario's Gaming Control Act of 1992 and strictly supervised by the Alcohol and Gaming Commission of Ontario (AGCO). Backed by its iGaming Ontario license, Rivalry is fully legal in Canada's only regulated betting market. Since its notable launch on April 4, 2022, Rivalry has emerged as a trusted platform for both esports and sports enthusiasts. If you're scouting for a legitimate betting experience in Canada, with user-friendly features like the Rivalry mobile app, then this platform should top your list. Before initiating your Rivalry betting adventure, make sure to check out Rivalry customer reviews to gauge its credibility. Also, remember that while Rivalry is legal in Ontario, it generously extends its services to other provinces. Safety, legality, and a vast betting array – that's the Rivalry promise.
Customer Support at Rivalry: Always Ready to Assist
In the dynamic world of online betting, questions and concerns can arise at any moment. Thankfully, Rivalry prides itself on its top-notch customer support, ensuring that bettors always have a reliable source of guidance.
For those who prefer self-help methods, the platform offers an extensive FAQ section, addressing a plethora of commonly asked questions and providing instant solutions.
If you're in need of more immediate or personalized assistance, Rivalry's live chat feature is just a click away, connecting you directly to a responsive support agent. Additionally, if you prefer more formal communication or have an in-depth inquiry, Rivalry's email support ensures that your concerns are addressed in a thorough manner.
With a blend of proactive and reactive support tools, Rivalry ensures that every user's experience is seamless and enjoyable.
Frequently Asked Questions about Rivalry
Navigating a new betting platform can be daunting. To make things a bit simpler, we've collated some of the most frequently asked questions about Rivalry, ensuring you're in the know!
Is Rivalry legal in Canada?

What sports and leagues can I bet on at Rivalry?

What types of bets can I place at Rivalry?

What deposit methods are available at Rivalry?

Does Rivalry have a dedicated mobile app?

What customer support options are available at Rivalry?

What casino games are available at Rivalry?

Can I bet on esports at Rivalry?

What kind of Rivalry bonus is available for new users?
Final Verdict on Rivalry
Rivalry, especially popular in Canada, offers an innovative blend of traditional sports and esports betting, establishing itself as a notable player in the online betting landscape. The platform's unique focus on esports within its sportsbook is a testament to its forward-thinking approach, and the array of betting markets it provides is extensive. Its mobile-friendly interface, especially for iOS users, adds to its appeal, and the range of payment methods, including Bitcoin, reflects its modern edge. The brand's proactive measures, such as the Responsible Gaming features and its emphasis on user welfare, make one ponder: "Is Rivalry safe?" and the answer tilts favorably towards 'yes'.
However, while many an online Rivalry review lauds its features, the brand isn't without its limitations. The absence of a universal Rivalry mobile app and restricted live betting options are areas of potential growth. Furthermore, its primary focus on Ontario might be strategic, but it does narrow down its reach. To summarize, Rivalry offers an engaging betting platform, particularly for the esports domain, but there's potential for even more. Dive deeper into user insights through Rivalry customer reviews and see if it aligns with your betting aspirations.
About the author: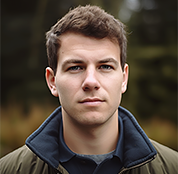 Ryan is an avid sports betting writer with a big passion for the Toronto Maple Leafs. His expertise in analyzing betting odds combined with his knowledge of sports provides readers with valuable insights. When he's not analyzing odds or cheering for the Leafs, you'll find Ryan on the basketball court.