The Toronto sports betting landscape has been transformed. As of April 4th, 2022, new betting laws were introduced, legalizing online single-game betting in Ontario. iGaming, the province's betting regulator, started licensing betting sites, dramatically changing the betting scene.

These developments will significantly improve Ontario sports betting, bringing new betting sites, fresh opportunities, and a safer environment for consumers. Dive into the changes in Toronto online betting, how they'll impact your betting experience, and which Canadian sportsbooks are licensed and unlicensed. Let's get started!
Best Sportsbooks in Toronto
Best Toronto Sports Betting Sites
Let's take a closer look at the top legal sportsbooks in Toronto. From seasoned bettors to newcomers, these sportsbooks offer a secure environment, competitive odds, and an array of betting options to elevate your sports experience. Join us as we explore the pinnacle of sports wagering in Toronto!
Bet99: A Canadian Sports Betting Powerhouse

Bet99, a relatively new player in the Canadian sports betting market, has quickly gained traction due to its robust sportsbook, impressive endorsements, and strong focus on the Canadian market.
Owned and operated by BQC Consulting, Bet99 has received licenses and certifications from the Kahnawake Gaming Commission and Gaming Labs International, ensuring a safe and secure platform for its users. As of October 31st, 2022, Bet99 Ontario has also launched a fully licensed platform to cater specifically to the Ontario market.
Although Bet99 does not provide a dedicated app, it features a reliable mobile website that enables users to enjoy a seamless betting experience while on the move. Rumor has it, they are working on app, we'll keep you posted.
Strengths:
Canadian-focused betting site
Clean and easy-to-navigate user interface
Plenty of deposit methods
Extensive player props
Weaknesses:
No official betting app (yet)
No Live Streaming
Streaming available only for esports
Outdated Information/Branding
Features:
In-play betting
Canadian Sportsbook
Wide Array of Betting Markets
Lots of Player Props
Bet builders
Football stats directly from NFL
BetMGM: The Comprehensive Betting Experience

BetMGM stands out as a reputable sportsbook offering a user-friendly platform, an extensive range of sports and markets, and competitive odds. Born from the partnership between MGM Resorts International and Entain, it is a top-tier online sportsbook offering a wide range of sports and markets.
Launched in Ontario in April 2022, BetMGM boasts a user-friendly platform with a dedicated app for iOS and Android devices, providing a seamless betting experience for Canadian bettors.
Strengths:
User-friendly platform/app.
Wide sports/markets variety.
Competitive odds.
Diverse prop bets.
Sleek design.
Weaknesses:
Limited regional availability.
Wagering requirements.
No crypto betting.
Low contrast design.
Features:
Cash-out option.
Bet builder tool.
Live betting/streaming.
Parlay bets.
BetRivers: Ontario's Exciting Betting Platform

BetRivers, a product of Rush Street Interactive, is a premier sportsbook that entered Ontario's iGaming market on April 4, 2022. Licensed by the Alcohol and Gaming Commission of Ontario (AGCO), BetRivers is an online sportsbook and casino platform that offers a user-friendly app available on Android and iOS devices.
With a strong user experience and a variety of unique features, BetRivers is poised to make a significant impact in the competitive Ontario market.
Strengths:
Comprehensive betting menu
Supports Interac and PayPal
Combination online casino and sportsbook
Live sports betting available
Weaknesses:
Only available in Ontario
Limited cashout methods
Minimal incentive for new members
Customer support not 24/7
Features:
Live betting
Early cash out
Live streaming
Same-game parlays
Bet365: Unmatched Betting Experience and Features

Bet365 Ontario, a renowned UK-based sportsbook, entered the Ontario iGaming market as a provincially regulated platform. It offers an extensive range of sports coverage, user-friendly app for both iOS and Android devices, and various banking options. Bet365 is known for its superb execution of features like live betting and live streaming, making it a top choice for sports enthusiasts in Ontario and globally.
Strengths:
Comprehensive sports coverage
Impressive live betting platform
24/7 responsive customer support
Multiple deposit options, including Interac
Competitive odds
Weaknesses:
No customer support via phone
No loyalty program
Restrictions on winning accounts
Features:
Live betting
Live streaming
One-wallet system
Secure platform
iGaming licensed
BetVictor: A Trusted Legacy in Sports Betting

BetVictor, an established bookmaker since the 1940s, has made its mark in the Ontario market, bringing decades of experience and a vast array of markets and features to the table. Licensed by the UK Gambling Commission and the Alcohol and Gaming Commission of Ontario, BetVictor provides a user-friendly platform, 24/7 live chat support, and native mobile apps for iOS and Android devices. With a reputation as a reliable legacy operator, BetVictor offers unique features like live PGA Tour streaming and an appealing Bet Builder.
Strengths:
iGaming certified
Comprehensive mobile app
Extensive sports and markets
Robust live betting options
Live PGA Tour streaming
Weaknesses:
No dedicated phone support
Limited player rewards
No mobile app in Canada
Can be too UK-focused
Features:
Live betting
Live streaming
Early cash out
Quick bet
Bet Builder for custom bets
Top Features of Toronto Sports Betting Sites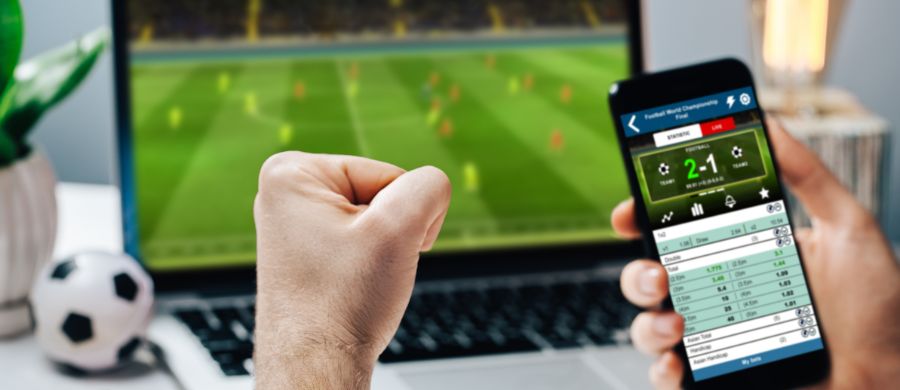 Online betting platforms have evolved to offer various features that enhance the betting experience and are now considered must-haves for any reputable bookmaker. These features are the "must-have":
Live/in-play betting: Allows bettors to wager on events as they unfold in real-time, offering dynamic odds that change with the game's progress, making betting more engaging and exciting.
Live streaming: Enables bettors to watch the events they've wagered on directly through the betting platform, providing greater convenience and enjoyment while following the action.
Early cash-out options: Allows bettors to close their bets before the event concludes, securing a profit or minimizing potential losses based on the current state of play.
Bet builder feature: Enables bettors to create customized bets by combining multiple selections from the same event, offering more control and personalization over the betting experience.
Quick bet: Facilitates faster betting by enabling bettors to place wagers with minimal clicks or steps, streamlining the process and allowing for more efficient betting.
Same-game parlays: Allows bettors to combine multiple bets within a single game, increasing potential payouts while maintaining focus on a specific event.
Online Betting in Toronto
In recent years, Toronto sports betting, along with the rest of Ontario, has experienced a surge in popularity. The province passed legislation in April 2021 that enabled private operators to join the online sports betting market, effectively breaking the monopoly once held by the Ontario Lottery and Gaming Corporation (OLG). This change has led to an influx of both international and local Toronto betting sites entering the Ontario market, giving bettors a wide array of choices and experiences.
Residents of Toronto and the entire province can now enjoy access to numerous sports and Toronto betting sites betting markets, featuring popular sports such as hockey, basketball, soccer, football, tennis, and more. Sports betting in Toronto is further enhanced by the online platforms, which often boast competitive odds, and cutting-edge features like live betting, early cash-outs, and bet builders. Toronto sports bet enthusiasts now have plenty of exciting options to explore in the world of sport betting Toronto.
Is Sports Betting Legal in Toronto?
Yes, sports betting is legal in Toronto. In April 2021, the Ontario government passed legislation allowing private operators to enter the online sports betting market, effectively ending the monopoly held by the Ontario Lottery and Gaming Corporation (OLG). As a result, a variety of Toronto betting sites have emerged, providing bettors in the city with numerous options to engage in legal sports betting activities.
How to Start Betting in Toronto: A Step-by-Step Guide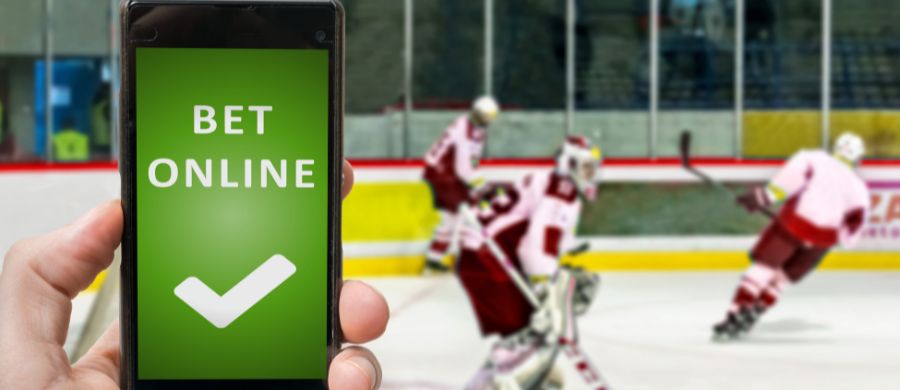 Choose a reputable betting site: Begin by selecting a reliable and trustworthy Toronto sports betting There are numerous options available, both local and international. Ensure the platform is licensed by the Alcohol and Gaming Commission of Ontario (AGCO) for safe and legal betting.


Register an account: Once you've chosen a sports betting site, create an account by providing the required personal information. This process typically includes entering your name, date of birth, email address, phone number, and setting a secure password.


Verify your identity: To comply with regulations and prevent fraud, Toronto betting sites require identity verification. You may need to submit a copy of your government-issued ID, such as a driver's license or passport, and a proof of address, like a utility bill.


Deposit funds: After your account has been verified, deposit funds into your betting account. Most sports betting platforms in Toronto offer various payment methods, including credit cards, e-wallets, bank transfers, and even cryptocurrencies.


Familiarize yourself with betting options: Before placing your first bet, get acquainted with the different types of bets and odds formats available on the platform. Common bet types include moneylines, point spreads, totals (over/under), and prop bets. Odds can be displayed in decimal, fractional, or American formats.


Research and make informed bets: Analyze team and player statistics, recent form, and other factors relevant to the event you're betting on. This will help you make informed decisions and improve your chances of success in sports betting.


Place your bets: Once you have a solid understanding of the betting options and have conducted your research, navigate to the desired event on the sportsbook platform and place your bet. Confirm your wager and keep track of the event to monitor your potential winnings.


Withdraw your winnings: If your bets are successful, you can withdraw your winnings from your account. Each Toronto sports betting site will have its own withdrawal process, so be sure to check the platform's terms and conditions for details on fees, processing times, and minimum withdrawal amounts.
Choosing a Reputable Betting Site: What Do You Want in a Betting Site?
You don't know where to bet? This is what you need to check before choosing a sportsbook:
Licensing and Regulation: Ensure the betting site is licensed and regulated by a reputable authority, such as the Alcohol and Gaming Commission of Ontario (AGCO) for Toronto-based users. This ensures the platform is operating legally and adhering to strict industry standards.


Reputation and User Reviews: Research the site's reputation and read user reviews to gauge the overall betting experience. This can provide valuable insight into the platform's trustworthiness, customer service, and reliability.


Competitive Odds: Look for a site that offers competitive odds, as this can significantly impact your potential winnings. Compare odds across multiple platforms to find the best value for your bets.


Wide Range of Betting Markets: A good betting site should offer a diverse range of sports and betting markets, catering to various interests and preferences. This includes popular sports like hockey, basketball, and soccer, as well as niche events and markets.


User Interface and Mobile Compatibility: Choose a site with an intuitive user interface and seamless mobile compatibility for easy navigation and placing bets on-the-go. A well-designed platform will enhance your overall betting experience.


Payment Options: A good betting site should offer a variety of secure and convenient payment methods, including credit cards, e-wallets, bank transfers, and cryptocurrencies. Consider the platform's deposit and withdrawal processing times, as well as any associated fees.


Customer Support: Opt for a betting site that offers responsive and reliable customer support through multiple channels, such as live chat, email, and phone. This ensures you have access to assistance whenever you need it.


Security and Privacy: Choose a platform that employs robust security measures to protect your personal and financial information. This may include SSL encryption, secure login procedures, and strict privacy policies.


Additional Features:

Look for additional features that enhance your betting experience, such as live betting, early cash-out options, bet builders, and live streaming of events. These features can make the platform more engaging and enjoyable to use.
Popular Sports to Bet on in Toronto
Toronto is a diverse city with a rich sporting culture, making it an excellent place for sports betting enthusiasts. With a variety of Toronto betting sites available, bettors can wager on popular sports, each with its own unique appeal and betting opportunities.
🏒 Hockey – Ice hockey is immensely popular in Toronto, as it is Canada's national sport. The city is home to the Toronto Maple Leafs, one of the NHL's most storied franchises. The NHL season offers numerous sports betting Toronto opportunities, with a wide range of markets and prop bets available for each game.
🏀 Basketball – Basketball has experienced tremendous growth in Toronto, largely due to the success of the Toronto Raptors in the NBA. Toronto sports betting on basketball provides numerous options, including point spreads, moneylines, and over/under totals. The NBA's fast-paced and high-scoring nature makes it an exciting sport for betting enthusiasts.
⚽ Soccer – Soccer is widely followed in Toronto, with its diverse population supporting various international leagues and national teams. The city's local team, Toronto FC, competes in Major League Soccer (MLS), attracting significant sports bet Toronto interest. Soccer betting offers a vast array of markets, such as match outcomes, goal totals, and individual player performance bets.
⚾ Baseball – Baseball has a loyal fan base in Toronto, with the Toronto Blue Jays representing the city in Major League Baseball (MLB). The MLB season is long, providing ample sports betting in Toronto opportunities over the course of the year. Baseball bettors can wager on moneylines, run lines, and over/under totals, among other options.
🏈 Football – The Canadian Football League (CFL) has a passionate following in Toronto, with the Toronto Argonauts representing the city. Canadian football differs from American football in some key ways, such as having a longer field and fewer downs. These differences create unique Toronto sports bet opportunities, including point spreads, moneylines, and over/under totals.
🎾 Tennis – Lastly, tennis is another popular sport for betting in Toronto, with numerous professional tournaments held throughout the year, including the Canadian Open (Rogers Cup). Tennis betting allows for a variety of wagers, such as match winners, set and game totals, and handicap bets. The sport's head-to-head nature and frequent momentum shifts make it an engaging option for Toronto bet enthusiasts.
Major Sports Teams of Toronto: Pride and Passion in the City
Toronto is home to a variety of professional sports teams that not only captivate the city's residents but also attract widespread attention from sports fans across the globe. These teams represent Toronto in major North American leagues and foster a sense of pride and passion in the city.

Toronto Maple Leafs (NHL): The Toronto Maple Leafs are one of the most iconic and storied franchises in the National Hockey League (NHL). Established in 1917, the team has won 13 Stanley Cup championships and enjoys a massive and dedicated fan base. The Maple Leafs play their home games at the Scotiabank Arena in downtown Toronto.

Toronto Raptors (NBA): The Raptors, established in 1995, are the only Canadian team in the National Basketball Association (NBA) and have experienced tremendous success in recent years. The team won its first NBA championship in 2019, further cementing its popularity and prominence in Toronto. The Raptors share the Scotiabank Arena with the Maple Leafs as their home venue.

Toronto Blue Jays (MLB): Toronto's Major League Baseball (MLB) team, the Blue Jays, was founded in 1977 and has since become an integral part of the city's sports culture. The team has two World Series titles under its belt (1992 and 1993) and plays its home games at the Rogers Centre.

Toronto FC (MLS): Toronto FC is the city's professional soccer team, competing in Major League Soccer (MLS) since its inception in 2007. The team has experienced success both domestically and internationally, winning the MLS Cup, the Canadian Championship, and the Supporters' Shield in 2017. Toronto FC plays at BMO Field, located at Exhibition Place.

Toronto Argonauts (CFL): The Toronto Argonauts represent the city in the Canadian Football League (CFL) and hold the distinction of being the oldest professional sports team in North America, established in 1873. With 17 Grey Cup championships to their name, the Argonauts are a cornerstone of Canadian football. The team plays its home games at BMO Field.
These major sports teams not only contribute to the vibrant sporting culture of Toronto but also offer exciting opportunities for sports bettors in the city. With a diverse range of sports and leagues to choose from, Toronto sports fans have no shortage of thrilling games and betting options.
Toronto's Betting Markets, Betting Types, and Odds
Toronto's vibrant sports scene offers a wide range of betting markets and types, with competitive odds available across various sportsbooks. Here are some popular betting types and examples, featuring Toronto's teams when possible:
Moneyline Bets: This is the most straightforward betting type, where you simply bet on which team will win a game. For example, in an NHL game between the Toronto Maple Leafs and the Montreal Canadiens, a bettor might place a moneyline bet on the Maple Leafs to win.


Point Spread Bets: In point spread betting, the sportsbook assigns a handicap to the favorite team, creating a more balanced betting scenario. For instance, if the Toronto Raptors are favored by 6.5 points against the Boston Celtics, they must win by 7 or more points for a point spread bet on them to be successful.


Over/Under Bets: Also known as totals, over/under bets involve predicting whether the combined score of both teams in a game will be over or under a specified number. In a Toronto Blue Jays vs. New York Yankees MLB game, the over/under might be set at 8.5 runs, and bettors can wager on whether the total runs scored will exceed or fall short of that number.


Prop Bets: Proposition bets, or prop bets, are wagers on specific occurrences or events within a game, often not directly tied to the final outcome. For example, a bettor might place a prop bet on whether Auston Matthews of the Toronto Maple Leafs will score a goal in a particular game.


Futures Bets: These bets involve predicting the outcome of a future event, such as a team winning a championship or a player earning an individual award. Toronto sports betting enthusiasts might place a futures bet on the Toronto FC to win the MLS Cup or the Toronto Raptors to win the NBA Championship.


Live Betting: Also known as in-play betting, live betting allows bettors to place wagers on events during the course of a game. Odds change dynamically as the game progresses, offering exciting betting opportunities. For instance, a bettor might place a live bet on the Toronto Argonauts to score the next touchdown in a CFL game.


Parlay Bets: A parlay bet involves combining multiple bets into a single wager, with each individual bet needing to be successful for the parlay to win. While parlays offer higher potential payouts, they also come with increased risk. An example of a parlay might include betting on the Toronto Maple Leafs, Toronto Raptors, and Toronto Blue Jays all to win their respective games.
In Toronto's sports betting market, odds can be presented in various formats, such as American, fractional, or decimal odds. Understanding the different odds formats and how they represent potential payouts is crucial for informed betting decisions.
Understanding the Odds
Odds are a crucial aspect of sports betting, as they help bettors understand the implied probability of an outcome and the potential payout for a successful bet. There are three main types of odds formats: American, fractional, and decimal. This section will explain each format and provide examples to help you better understand the odds.
American Odds: Also known as moneyline odds, American odds are displayed as positive (+) or negative (-) numbers. Positive numbers represent the potential profit on a $100 bet, while negative numbers show how much you need to bet to win $100.
Example: Toronto Maple Leafs (+150) vs. Montreal Canadiens (-180)
If you bet $100 on the Maple Leafs and they win, you would win $150. To win $100 on the Canadiens, you would need to bet $180.
Fractional Odds: Commonly used in the UK, fractional odds display the potential profit relative to the amount wagered. The numerator (top number) shows the potential profit, while the denominator (bottom number) represents the amount you need to bet to win that profit.
Example: Toronto Raptors (6/4) vs. Boston Celtics (4/7)
If you bet $4 on the Raptors and they win, you would win $6. To win $4 on the Celtics, you would need to bet $7.
Decimal Odds: Popular in Europe, Australia, and Canada, decimal odds show the total payout (including the original stake) for a successful $1 bet. To calculate the potential profit, simply multiply your stake by the decimal odds.
Example: Toronto FC (2.50) vs. New York City FC (1.60)
If you bet $10 on Toronto FC and they win, your total payout would be $25 (10 x 2.50), including your original $10 stake. If you bet $10 on New York City FC and they win, your total payout would be $16 (10 x 1.60), including your original $10 stake.
Understanding the odds is essential for making informed betting decisions and calculating potential payouts. Before placing a bet, make sure you are familiar with the odds format used by your chosen sportsbook, and always compare odds across different Toronto betting sites to find the best value.
Proline: Toronto's Offline Betting
Proline is a popular sports betting option offered by the Ontario Lottery and Gaming Corporation (OLG) in Ontario, including Toronto. Unlike traditional single-game sports betting, Proline requires bettors to place parlay wagers, which means selecting the outcomes of multiple games or events in a single bet. To win a Proline bet, all of the selections in the parlay must be correct.
Proline offers several types of betting options, such as point spreads, over/under totals, and moneyline odds. Bettors can wager on a variety of sports, including hockey, basketball, soccer, football, and baseball. Proline tickets can be purchased at OLG retail locations, as well as online through the OLG website and mobile app.
To place a Proline bet, follow these steps:
Choose the sport and betting type (e.g., point spread, over/under, moneyline).
Select the games or events you want to include in your parlay.
Make your predictions for each game or event.
Decide on your wager amount (minimum $2).
Purchase your Proline ticket at an OLG retailer or online.
While Proline is a convenient option for sports bettors in Toronto, it has some limitations. For example, the odds offered by Proline are often less competitive compared to those found on online sports betting sites. Additionally, the requirement to place parlay bets may be less appealing to bettors who prefer single-game wagers.
Since the legalization of private online sports betting operators in Ontario, many Toronto bettors have turned to alternative sports betting options that offer more competitive odds and single-game betting. It is essential to compare Proline with other Toronto betting sites to determine which option best suits your betting preferences and needs.
Single-Game Betting: A New Era for Sports Betting in Toronto
Single-game betting, as the name suggests, allows bettors to place wagers on individual games or events without the need to combine multiple selections in a single bet. This type of betting provides more flexibility and simplicity compared to parlay betting, where all selections must be correct for a bettor to win. Single-game betting has long been a popular choice among sports bettors around the world.
In August 2021, single-game sports betting became legal in Canada, following the passage of Bill C-218. This legislation effectively amended the Criminal Code to permit provinces and territories to regulate single-game betting within their jurisdictions. Prior to this change, Canadian sports bettors were limited to parlay betting options, such as the Proline offered by the Ontario Lottery and Gaming Corporation (OLG).
The legalization of single-game betting has significantly impacted the sports betting landscape in Toronto and across Ontario. Bettors now have access to a wider range of betting options and markets, with many international and local sportsbooks entering the market. Single-game betting is often seen as more approachable for novice bettors, as it requires only one correct prediction, unlike parlays, which demand a greater degree of accuracy.
With the introduction of single-game betting, Toronto sports bet enthusiasts can now enjoy a more diverse and competitive sports betting environment. This change has prompted an influx of new betting platforms, which often provide better odds, and innovative features than traditional parlay options like Proline. As a result, bettors in Toronto have more choices than ever before, allowing them to tailor their betting experiences to their preferences and strategies.
Toronto Sports Betting FAQs
Is sports betting legal in Toronto?

When did sports betting become legal in Toronto?

What is the legal age to bet on sports in Toronto?

How do I create an account on a sports betting site?

Where can I bet on sports in Toronto?

Do I have to have a Toronto, ON address to bet?

Can I Still Parlay Bet Legally?

What types of sports and events can I bet on?

How do odds work in sports betting?

What is a cash-out option, and how do I use it?

What is a bet builder, and how do I create a custom bet?

How do I use a same-game parlay feature?

Can I watch live sports events on a betting site?

Are there any responsible gambling measures in place?
About the author: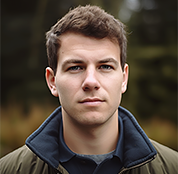 Ryan is an avid sports betting writer with a big passion for the Toronto Maple Leafs. His expertise in analyzing betting odds combined with his knowledge of sports provides readers with valuable insights. When he's not analyzing odds or cheering for the Leafs, you'll find Ryan on the basketball court.