Welcome to a thrilling journey into the world of InstaDebit – the dynamic deposit method that holds the key to transforming your sports betting endeavours. In this in-depth guide, we will unravel the secrets and advantages of using InstaDebit betting sites.

Curious minds may wonder: What exactly is InstaDebit, and why does it come so highly recommended? Our mission today is to help answer some of these questions and equip you with the knowledge and insights to leverage InstaDebit as your winning ticket.
Top InstaDebit Sportsbooks
Exciting Betting Features

Must be 19+ to participate, T&Cs apply, Play responsibly: connexontario.ca

Thrilling Sportsbook and Casino Fusion

Must be 19+ to participate, T&Cs apply, Play responsibly: connexontario.ca

Must be 19+ to participate, T&Cs apply, Play responsibly: connexontario.ca

Diverse Bets & Trusted Platform

Must be 19+ to participate, T&Cs apply, Play responsibly: connexontario.ca

Must be 19+ to participate, T&Cs apply, Play responsibly: connexontario.ca

Wide Range of Betting Options

Must be 19+ to participate, T&Cs apply, Play responsibly: connexontario.ca

Must be 19+ to participate, T&Cs apply, Play responsibly: connexontario.ca
The Story Behind InstaDebit

InstaDebit is a Canadian online payment solution that hit the scene in 2003, aiming to revolutionize the way Canucks handle online transactions. Based in Toronto, this game-changing company quickly became the go-to option for Canadian sports bettors and online shoppers alike.
From its humble beginnings, InstaDebit set out to make payments simple and straightforward, requiring only an InstaDebit account and a Canadian bank account. Over the years, it reached significant milestones, expanding its services to various online merchants.
InstaDebit's key strengths lie in its speed and seamless integration with top Canadian betting sites, offering users a direct link to their bank accounts for quick deposits and withdrawals. It's like having a backstage pass to the betting arena – easy access with just a few clicks!
As a trusted Canadian brand, InstaDebit prioritizes security like a vigilant goalie guarding the net. Utilizing top-notch encryption, InstaDebit sportsbooks ensure that users' sensitive data and funds are always protected, leaving no room for unauthorized access.
So, for Canadian sports bettors and online shoppers seeking a reliable, secure, and user-friendly banking method, InstaDebit is a top choice. With its roots firmly planted in Canada, it's a true MVP in the world of online payment solutions.
InstaDebit Unleashed: Your Winning Playbook for Online Betting
Alright, listen up, sports bettors! Using InstaDebit to score big at your favourite sportsbooks is as simple as ABC. With just a few clicks, you'll be ready to make instant deposits and withdrawals at top InstaDebit sportsbooks. Just follow these quick steps, and you'll be off to the races!
Step 1 – Get Started: To kick off your InstaDebit journey, head over to their website and spot that "Log In/Sign Up" button in the top right-hand corner. Alternatively, you can initiate the sign-up process directly from most InstaDebit betting sites. Easy peasy, right?
Step 2 – Create Your Account: Next up, either login if you already have an InstaDebit account or take a minute to fill out the sign-up form. They'll need some basic info from you – name, address, email, date of birth, and the last four digits of your SIN.
Step 3 – Connect Your Bank Account: Now, this is where the magic happens. InstaDebit needs to connect with your bank account, and it's a cinch to set up. Simply provide your bank transit number, financial institution number, and account number. You can find these numbers at the bottom of your checks or by contacting your banking institution directly.
Step 4 – Verify and Boost Your Spending Limit: InstaDebit will send you a small deposit – it's less than $2.00 – to your bank account within 1-5 business days. Once you spot that deposit, enter the exact amount on their site to verify your bank account and unleash your spending power. You're ready to roll!
Step 5 – Game On!: With your InstaDebit account all set and verified, it's time to unleash the betting beast within you. Head over to your favourite InstaDebit sportsbooks and let the action begin!
Best InstaDebit Betting Sites
When it comes to finding the ultimate betting sites that accept InstaDebit, look no further! We've rounded up the cream of the crop, each offering a winning combination of convenience and excitement. Let's take a closer look at the top contenders:
Betway

Standout features of Betway include its user-friendly platform, attractive live betting, and competitive odds. With a sleek design and an array of sports and markets, Betway caters to major league fans and offers quality live streaming for select events. While lacking phone support, Betway more than makes up for it with its sports betting features and competitive odds.
Sports Interaction

A well-established platform with over 25 years of experience, Sports Interaction impresses with secure payment options, high-level security, and comprehensive customer support. Their user-friendly live betting section and diverse betting markets create a wholesome betting experience. As one of the best InstaDebit betting sites, Canadian bettors can enjoy smooth transactions as well.
888Sports

With competitive odds and an expansive range of sports coverage, 888sport stands as a distinguished sportsbook with a lot to offer. With one of the best sports betting apps in the business, their mobile-friendly platform offers convenience on the go, while the "Made For You" section provides a personalized approach. With popular Canadian payment methods, including InstaDebit, smooth and secure transactions are guaranteed.
Bet99

Despite being a newer platform, Bet99 has quickly gained a fantastic reputation for its range of payment methods, professional customer service, and generous odds. Fully regulated and trustworthy, Bet99 offers a high-quality user experience, competitive odds, and a host of betting options for major sporting events. They also offer a loaded live betting and player props section and being partnered with the NHL, their commitment to Canadian sports bettors is evident.
Bwin

As one of the oldest and most reputable gambling brands worldwide, Bwin has recently made its way into Canada, impressing with live streaming, cash-out features, and varied payment methods. With a user-friendly interface and a mix of popular and niche sports markets, Bwin is a top choice for hassle-free deposits and withdrawals, including through InstaDebit.
InstaDebit Safety and Security – Your Online Betting Bodyguard
When it comes to safety and security in online transactions, InstaDebit is the undisputed MVP! This deposit method has gone above and beyond to ensure your peace of mind while making those winning moves at your favourite Ontario betting sites.
One of the top reasons we love InstaDebit is how it reduces risk to a minimum. Unlike other payment methods, when you deposit money at betting sites that accept InstaDebit, your bank account details remain concealed from the provider. This means less exposure to potential risks and more control over your funds.
Additionally, all transactions will discreetly show up in your bank statement as "INSTADEBIT", keeping your private information under wraps and guarding against identity fraud. In fact, InstaDebit features one of the most advanced anti-fraud systems in the realm of e-commerce. Plus, they even verify your identity upfront during sign-up, making sure only the real deal gets access to your account.
On top of all this, your privacy and transactions are under the watchful eye of the elite security certification firm, VeriSign. And you can rest easy knowing that your sensitive data is transmitted using top-of-the-line 128-bit encryption technology.
Simply put, InstaDebit's got your back like an impenetrable fortress.
How to Make a Deposit Using InstaDebit – Your Winning Guide
Ready to place those winning bets? Using InstaDebit sportsbooks is like scoring a hat trick – it's quick, easy, and guarantees a winning play! Let's break it down step-by-step:
Choose Your Sportsbook – First things first, check out our list of top betting sites that accept InstaDebit and pick one that stands out.
Create Your Sportsbook Account – Once you've chosen a sportsbook that suits your preferences, it's time to get in the game! The sign-up process with most platforms is quick and easy, usually taking just a few minutes. You'll need to provide basic info like your name, address, email, phone number, username and password to get started.
Navigate to the Cashier – Now that you're all set up, log in to your sports betting account and head to the cashier section. You can usually find it under your account settings or by clicking on the "Deposit" button directly.
Select InstaDebit as Your Payment Option – Next, select "INSTADEBIT" from the list of payment options provided and input the amount you want to deposit. Most InstaDebit betting sites have a minimum deposit requirement of around $10 to $20.
Enter Your InstaDebit Credentials – The next step will prompt you to enter your personal InstaDebit credentials. If you don't yet have an InstaDebit account, you can always visit their official website and create one.
Place Your Winning Bets! – With your sportsbook and InstaDebit accounts all setup and loaded with funds, it's time for the grand finale – placing those bets! Just hit "Deposit", wait for the money to enter your account, choose your teams, players, and games, and let the excitement begin!
Depositing Time
As an e-wallet, InstaDebit's depositing process is lightning-fast, allowing you to start using your funds in no time. It operates smoothly and efficiently, cutting out any middlemen that may slow down the process.
When you make a deposit at InstaDebit betting sites, money flows directly from your account into the online sportsbook instantly. No fuss, no delays – just seamless and speedy transactions!
How to Withdraw Using InstaDebit – Cashing in on Your Winnings
First off, congratulations on those winning bets! Now, let's talk about how to cash in on your success with InstaDebit. Here's a step-by-step guide to make it happen:
Log In & Head to the Cashier – To start the withdrawal process, log in to one of the betting sites that accept InstaDebit and head over to their cashier section. Look for the "Withdraw" or "Cash Out" option.
Select InstaDebit as Your Withdrawal Method – From the list provided, choose InstaDebit as your preferred withdrawal method. This ensures a secure and speedy cash-out experience.
Enter the Amount & Confirm – Input the amount you wish to withdraw from your sportsbook account, double-check the details and confirm your withdrawal request. Once you hit that confirmation button, your winnings will be on their way to your InstaDebit account.
Transfer to Your Bank Account (Optional) – Now that your winnings are safely in your InstaDebit account, you have the option to transfer them to your linked bank account. This step allows you to access your funds directly and put those winnings to good use!
Withdrawing Time
When it comes to cashing in your winnings, InstaDebit offers near-instant withdrawals. On average, InstaDebit sportsbooks process withdrawals within 24 hours, making it one of the speediest payout methods around, especially compared to credit cards or bank transfers, which typically take between 2-5 business days.
However, it should be noted that if you opt to transfer from InstaDebit to your Canadian bank account, it may take an additional 3-5 business days. There is also an additional $2 fee for each withdrawal from InstaDebit to your Canadian bank account. So, while the process is speedy, be mindful of this nominal fee.
100% Canadian Focused

Must be 19+ to participate, T&Cs apply, Play responsibly: connexontario.ca

Play Now

Diverse Bets & Trusted Platform

Must be 19+ to participate, T&Cs apply, Play responsibly: connexontario.ca

Play Now

Wide Range of Betting Options

Must be 19+ to participate, T&Cs apply, Play responsibly: connexontario.ca

Play Now
Transactions Fees
The good news is that InstaDebit offers a fee-free experience for most transactions. Creating an account is entirely free and moving money between your merchant and InstaDebit account (both for deposits and withdrawals) doesn't incur any charges.
With that being said, there is a $1.95 fee if you deposit at InstaDebit sportsbooks directly from your bank account. The only way to avoid this fee is to make payments from your InstaDebit account balance instead.
When withdrawing from your InstaDebit account to your bank account, there's another $2.00 charge. However, because this is a set rate, you can just wait until you've accumulated a significant amount in your InstaDebit account and then transfer your funds in one go.
InstaDebit Customer Service – Your All-Star Support Team
InstaDebit betting sites will have their own customer service team to help answer any questions you may have related to your betting account. However, if you need to reach out to InstaDebit specifically regarding any payment issues, you'll be pleased to know that they offer 24/7 customer support year-round.
InstaDebit's Customer Support Centre is always available to handle your inquiries, whether it's about signing up, making deposits or withdrawing with InstaDebit. If you can't find answers to your questions in their helpful FAQ section, InstaDebit offers more personalized support via email and live chat.
You can reach out to them anytime by email at [email protected] or use their handy live chat function conveniently located in the bottom right-hand corner of their main homepage.
InstaDebit at Your Fingertips: The Pros & Cons
There's no question that InstaDebit allows for seamless and convenient transactions at Canadian betting sites. However, as with any payment method, InstaDebit sportsbooks come with their own set of advantages and considerations.
Here are some pros and cons of using InstaDebit betting sites so that you can weigh the potential upsides and trade-offs of using this popular payment option.
| | |
| --- | --- |
| Pros: | Cons: |
| Quick Processing for Deposits and Withdrawals | Some Fees May Apply |
| No Middle Man Needed | Only Available for Canadians |
| Safe and Secure Payment Method | |
| 24/7 Customer Support | |
| Widely Accepted at Canadian Sportsbooks | |
InstaDebit vs. Other Payment Methods
In this thrilling showdown of payment methods, we pit InstaDebit against the finest contenders in the betting arena. Whether you prioritize speed, privacy, familiarity, or widespread acceptance, there's a winning method for every bettor. So, let's dive into this epic battle and discover which deposit champion reigns supreme for your sports betting journey!
InstaDebit vs. PayPal
Both InstaDebit and PayPal are champions when it comes to secure and rapid transactions. PayPal's global reputation makes it a reliable choice, while InstaDebit's widespread use and acceptance in Canada give it the home-field advantage.
Both methods ensure the safety of personal and financial information but keep in mind that some betting sites might not offer PayPal as a deposit and withdrawal option, limiting its availability. The decision between InstaDebit and PayPal depends on whether you prioritize widespread acceptance or prefer relying on a globally recognized payment system.
InstaDebit vs. iDebit
InstaDebit and iDebit share similarities in providing enhanced privacy by acting as intermediaries and avoiding the need to share direct banking details with betting sites.
They both offer an extra layer of confidentiality for your peace of mind. However, there's a twist in the tale – while InstaDebit is more widely used in Canada, iDebit might be the preferred choice for international users. So, if you're a Canadian bettor, InstaDebit might feel like home, while iDebit could be your go-to option if you're betting from outside Canada.
InstaDebit vs. Bank Transfer
InstaDebit's speed and efficiency are a match made in betting heaven when compared to traditional bank transfers. With InstaDebit, your deposits and withdrawals are swift, making sure you never miss a beat.
On the other hand, bank transfers might take a little longer to process, potentially up to 2-3 days. If you're looking for speed and instant action, InstaDebit is your winning choice. However, if you prefer sticking to tradition and don't mind a slight delay, bank transfers still get the job done.
InstaDebit vs. MuchBetter
Both InstaDebit and MuchBetter shine as e-wallet contenders, offering quick and secure transactions. MuchBetter's instant deposits and withdrawals add to its appeal for many users.
However, InstaDebit takes the lead in terms of familiarity and widespread use among Canadian bettors. Both methods provide secure transactions as well, boasting an added layer of privacy since no personal information is sent to either MuchBetter or InstaDebit betting sites.
The choice between InstaDebit and MuchBetter comes down to your preference for familiarity, speed, and privacy in your betting transactions.
InstaDebit vs. Cryptocurrency
InstaDebit and cryptocurrency are the two heavyweights of the betting world, each with its unique strengths. InstaDebit ensures quick and secure transactions, while cryptocurrency offers even faster deposits and withdrawals with the added bonus of anonymity.
While InstaDebit is widely accepted, cryptocurrencies like Bitcoin, Ethereum, and Dogecoin are gaining ground in the betting realm, although their support on betting sites is not as widespread as traditional payment methods.
If you value anonymity and transaction speed, cryptocurrencies might be your ultimate choice, but if you prefer widespread acceptance and a familiar payment method, InstaDebit takes the trophy.
FAQs
InstaDebit a safe and secure payment method?

Are there any fees for using InstaDebit at sportsbooks?

Is InstaDebit available at all Canadian sportsbooks?

Is InstaDebit available for both deposits and withdrawals?

Are there any alternative payment methods similar to InstaDebit?
About the author: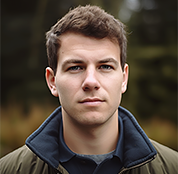 Ryan is an avid sports betting writer with a big passion for the Toronto Maple Leafs. His expertise in analyzing betting odds combined with his knowledge of sports provides readers with valuable insights. When he's not analyzing odds or cheering for the Leafs, you'll find Ryan on the basketball court.